We are frequent travelers to the Cancún, Mexico area. We've been married almost 25 years. We have a really fun family and life. We hope this site if helpful to people who want to travel to the Cancún area.
Our favorite resort is Karisma's El Dorado Maroma.
Our favorite transfer company is USA Transfers. We love them. They have stellar customer service and the best prices.
We live in the DFW area and travel to the Cancún area at least a few times per year. Our next trip is planned for June 2020. Our last trip was in December of 2019.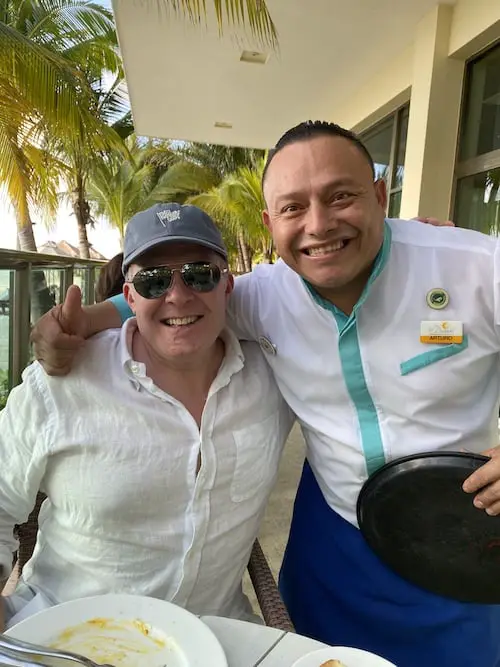 Mitch and Arturo. Arturo is our favorite server at El Dorado Maroma. If you visit Maroma, please ask for Arturo. You won't be sorry.
Our most recent trip to Cancún was in December of 2019. Here is a photo of Chele and I waiting on our transfer.