Why You Should Rent a Car in Cancún (And How to Do It Right)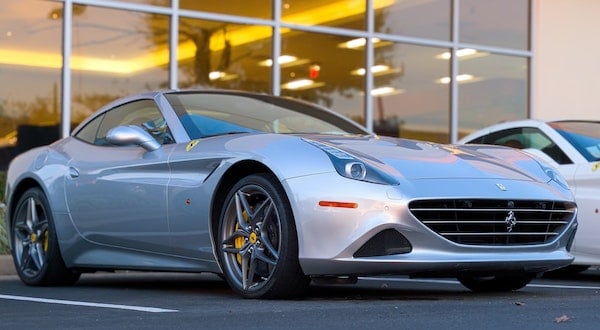 You may be wondering if renting a car in Cancún is feasible. The image of driving a car with the sun shining, the windows down and feeling the breezes are inspiring you. Yet, you also want to make sure that the rental will be worth your time and effort in the long run.

Do You Need to Rent a Car in Cancún? If you plan on traveling in Cancún on your own with your own agenda, it can be beneficial to rent a car. This will also allow you to find a preferred rental provider and car type ahead of time. Also, you can make a final decision based on the number of travelers that are going and the amount of time that you will need the car.  Whether it is your first time going or you have been numerous times already, the ability to plan your trip can allow you to make your own decisions.
You will benefit from renting a car if you plan on traveling in Cancún on your own with the flexibility of setting your own schedule.  If you plan to spend most of your time near exploring the area around your hotel, you can most likely rely on taxis or local public transportation.
If you choose to rent a car, you have a wide variety of companies and providers to choose from. Plus, we will give you more information on driving laws, overall safety, and the general road conditions near and in Cancún. Having the essential knowledge of all this information can help the trip become successful, whether you rent a car or not.
Advantages for a Car Rental in Cancún
There are distinct advantages that can help you determine whether it is worth your time and money to rent a car in Cancún.  
Hotel Zone vs. the Yucatán Peninsula: Cancún is famous for a unique and densely occupied shoreline near the mainland known as the "Hotel Zone," where the hotels provide enough activities, features, and attractions so that you could spend all your time there.  However, a rental car can be useful for those who wish to venture further out and explore a wider variety of destinations within the local area of the Yucatán Peninsula instead.
Local vs. Chain Restaurants: In the Hotel Zone, restaurants tend to be expensive and crowded. If you wish to taste local food and visit restaurants that are authentic to Mexican culture, then a rental car will allow you to venture out to do so within the Yucatán Peninsula.
Convenience vs. Saving Money:  It may seem like it costs less to consider public transportation instead. Buses are usually overcrowded, hot, and are known to be unreliable. Taxis in and around Cancún aren't hard to find, but they aren't cheap either. Having a rental car definitely beats the public transportation option.
Flexibility & Schedule: Often, travelers may attempt to visit the Yucatán Peninsula through a local tour.  However, the locations and schedules are organized by local travel companies, and they may not give travelers enough flexibility for changes or specific preferences.
Unique Locations: The Yucatán Peninsula also may have spots that are visited less frequently by crowded tours such as a more secluded beach or additional Mayan ruins. It also allows those with a rental car to visit well-known attractions at your own pace and during a time when there is less crowding of multiple tours.
Overall, the decision to rent a car Cancún really depends on what you want to do while you're there.    
What are the Best Areas to Visit Near Cancún?
Cancún is close to many destinations that are noteworthy and famous. Most are within sufficient driving distance from Cancún.  Here are five popular destinations that would require some type of transportation:
| | | | |
| --- | --- | --- | --- |
| Location | Distance | Driving Time | Details |
| Isla Mujeres | 20 km | Approx. 1 hour | local island |
| Akumal | 105 km | Approx. 1-2 hours | beaches & shopping |
| Playa del Carmen | 68 km | Approx. 2 hours | beaches & coral reef |
| Tulum | 131 km | Approx. 2-3 hours | former Mayan port |
| Coba | 132 km | Approx. 2-3 hours | former Mayan city |
Isla Mujeres is the closest island to Cancún, and part of the journey involves individuals and cars to be transported across the ocean using a local ferry. All other locations are within the Yucatán Peninsula and can be visited using the rental car.  

What Do You Need to Rent a Car?
One of the main advantages of driving within and close to Cancún is its physical location.  Located on the Yucatán Peninsula within the Mexican state of Quintana Roo, it is famous for its warmer weather, sandy beaches, and the local coral reef.   You will need the following items to rent a car:
Driver's License: If the potential driver is an active US citizen, then you will need a valid and active driver's license. Make sure to take care of any upcoming license renewals.  Depending on the state you are licensed in, processing times, fees, and specific requirements can vary. 
International Driver's License: If the potential driver has an active driver's license that is not in English or Spanish, they will need to seek the international driver's permit. This applies to those who may not be from the United States.
Driver's Passport: An active and current passport is needed, just in case of emergencies. It can take up to 2-3 months to have a passport application processed. Expediting an application will cost additional fees.
Liability Insurance: Car insurance that was obtained in the US will not necessarily include coverage while you are in Mexico.  This basic insurance is required and can be purchased through the rental provider.  
Comprehensive Insurance: Buy this to provide more coverage in the case of an accident or other circumstances. We recommend that you purchase it.
Car Registration: Make sure that the rental car comes with valid and active car registration documentation. You want this documentation in case there are any emergencies.
Car Rental Contract: Please make sure to have a clear copy of the contract with you when you are driving. It will be useful in case of emergencies. In addition, if you notice any pre-existing damage to the rental car, take pictures to prove the damage occurred before you rented the vehicle. It is common in the states that you do a "walk-around" the vehicle before you even leave the rental parking lot. You should do your own "walk-around".
Potential Car Rental Companies
Another primary factor in finding a car rental for Cancún is selecting the right car rental provider.  Cancún airport's website provides information on eight different car rental companies.  You can go directly to the webpage for car rentals by following this link.   
Rental Cars is another website you can use to rent a car online.   
We recommend that you check out these five companies as they consistently receive high ratings and positive comments from customers.    
Alternative to Car Rental Companies
You also have the option of paying to have a driver in Cancún take you to your chosen destination.  Currently, there are a couple of possibilities: a local taxi company, or a driver through the Uber app. Uber became legal in Cancún starting June 2019.  
However, just because Uber is legal doesn't mean it's available everywhere.  Local taxi drivers, taxi driving companies, and their unions have been in business for much longer. They have contested Uber and its drivers since they feel it will threaten their operations. For example, an online article quotes a member of a local taxi union: "We are not going to allow the rights of organized workers, their sources of employment and their patrimony to be trampled on, so we will be prepared to take strong actions in favor of the taxi driver family."  
Furthermore, a knowledgeable blogger on her site goes into further detail on how one can use Uber in Cancún since it requires a potential user to become more familiar with the underlying culture of different drivers in Cancún. The main difference between taxi companies and Uber is that the former tends to inflate their fees depending on the situations and their assumptions on how much a rider can pay. Uber is a service that does not allow such inflation to occur, but a rider can only use this service in areas where there is no designated taxi area. Finally, based on the blogger's own experiences, Uber is not available from the Cancún International Airport, but you can be taken to that location. 

Is It Safe to Drive a Car in Cancún?
For the most part, driving within and near Cancún can be safe.   Based on multiple searches online, there are consistent guidelines to follow based on Mexican laws and the cultural standards of the local roads. It may be essential to consider such guidelines to ensure your safety. Below you will find essential guidelines.
All of the possible details above may come up when you drive in and near Cancún, Mexico. There is no guarantee that all of them happen, especially since it can be based on some of the decisions you make while you drive in another country.  They were included here so that you can be aware of what may happen based on other travelers' experiences. 
Conclusion
In the end, one of the initial aspects of planning to Cancún, Mexico, will depend on the length of time that you set aside for your potential trip. If it is going to be an extended stay that is beyond a week, then renting a car in Cancún is feasible. It will also depend on organizing a schedule on how to arrive at your chosen locations, especially if it involves at least a 1-day trip to a nearby town or city. Essentially, if you are a traveler from the US, going to Cancún for the first time will be similar to visiting a different country that has a distinct language, unique culture, and a fascinating culture. 
Get Help With Planning Your Next Vacation