Will Your Cell Phone Work in Cancún? What You Must Know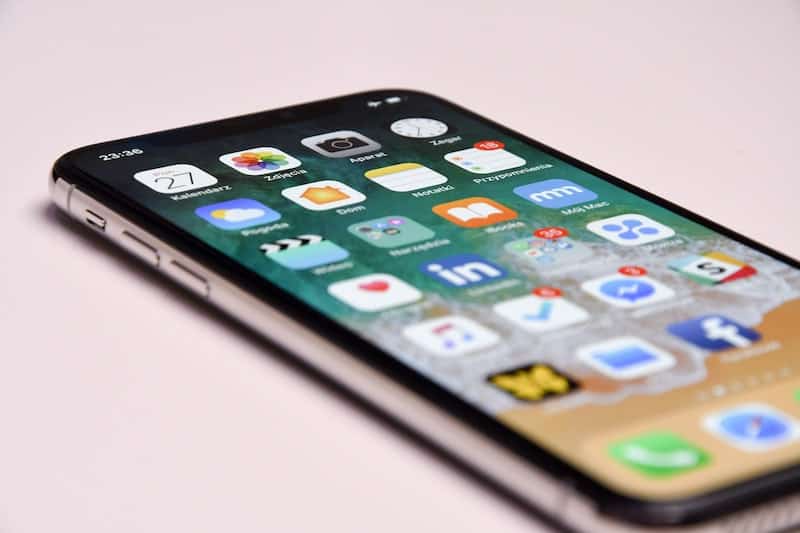 We all spend a lot of time on our phones and being without a working phone frightens many of us. People are dependent on their phones for many reasons, and many people use their phones to stay connected to the world. When you are traveling, being able to look up information about where to go locally is crucial to having fun. So, if you are traveling to Cancún anytime soon, you are probably wondering how well your phone will work while you are in Mexico.
Will your cell phone work in Cancún? Yes, depending on your provider and your options, there are ways to ensure your cell phone will work in Cancún. You can use Wi-Fi, purchase a Mexican cell phone or chip, or talk to your current provider about what options you have for traveling to Mexico. 
Since there isn't much information available on the Internet today discussing how well cell phones work in Cancún, we created this article to help you. Below we'll discuss your options for using your cell phone in Cancún, including Wi-Fi, purchasing a Mexican cell phone or chip, and what the most popular American providers typically offer their customers who travel to Mexico. That way, you can make an informed decision about your phone before you travel to Cancún. 
Cell Phones in Cancún
We all want to avoid returning home from an international trip only to realize we've incurred several expensive charges on our cell phone plans without knowing about it. Roaming charges can be costly, but most of us still find it essential to stay connected. To avoid racking up an expensive cell phone bill when traveling to Mexico, you'll need to consider a few things before you leave for your trip. 
By planning, you'll be able to predict the expenses better you'll incur when you travel to Cancún, and you can also get the best deal on your cell phone coverage. When it comes to using a cell phone in Cancún, you do have several options from which to pick. Below we'll cover some of those options. 
Use Free Wi-Fi
Call Your Current Provider
Purchase a Mexican Cell Phone
#1 Use Free Wi-Fi
If you know you won't urgently need your phone and you aren't worried about being connected 24/7, then you can shut off your roaming and data while in Mexico and use a Wi-Fi connection to check your phone. For instance, you can use Wi-Fi for free at places in Cancún, including most hotels, restaurants, and airports. 
If you opt for this strategy, you can use apps like Whatsapp and Skype to call people while you are on a Wi-Fi connection. That way, you avoid using your data plan, and you can call people for free and check your phone whenever you're attached to the Wi-Fi signal. If you opt to use free Wi-Fi while on your trip, then install a communications app on your phone like Skype, and get used to playing around with it before you head out on your journey. 
#2 Call Your Current Provider
Before you leave for your trip, ask your current cell phone provider about the different plans they might have when you travel to Cancún. Most cell phone companies offer specific packages at rates that are much lower than roaming, and that can save you a lot of money if you need to use your phone often. 
Luckily, over the past several years, cell service in Mexico has dramatically improved. Also, many roaming rates for travelers have decreased substantially, or they have been removed from many plans. For instance a couple of providers that offer no charge data usage to Mexico include:
Most cell phone providers allow for:
Some of the smaller cell phone providers don't provide additional services for people traveling through Mexico. Plus, no cell phone carrier can help you much with roaming solutions if you plan on using a tablet instead of a phone while in Mexico. 
To help you understand what your current cell phone provider may offer when it comes to traveling to Cancún, we've listed the most popular cell phone service providers below and mentioned some information about their customer policies when going to Cancún. 
AT&T in Mexico
AT&T offers two services, the;
AT&T Unlimited and More Premium package
AT&T Unlimited and More (minus the premium) package. 
Both options allow you to use your phone in Cancún, or anywhere else in Mexico, without experiencing any roaming charges. If you know that you have an older plan with AT&T, then consider contacting them to make sure your older plan won't force you to incur any roaming charges. 
Verizon in Mexico
Verizon's solution for those traveling to Mexico is a plan called Travel Pass. If you sign up for Verizon's Travel Pass, then you'll pay an extra $5.00 per day while you are in Mexico, and then you can use your cell phone just like you would use it at home. If your current US plan gives you 10GB of data each month, you'll still have 10GB of data to use when you are in Mexico. You'll only be charged for this plan for the days you use your cell phone.
So, if you don't turn your phone off while using Verizon's Travel Pass, then you'd be charged for each day of use. If you don't want to be charged for a day of use while traveling through Cancún and using the Travel Pass, then shut your phone off or put it in airplane mode. Verizon's Travel Pass also applies to people that want to travel in Canada. 
T-Mobile in Mexico
T-Mobile customers that currently use the Simple Choice plan or the T-Mobile One plan already have full coverage in both Mexico and Canada, so you won't have to worry about paying for roaming. Your data will be free, but your phone won't be moving as fast as usual. You'll only get 2G speeds on these plans when you travel, which means you can only really check emails and send messages. 
Browsing on 2G speeds is exceptionally frustrating. So, if you are planning on doing a lot of browsing while you are traveling in Cancún, you'll need to add an LTE option to your current plan or think about using a different approach, like Wi-Fi or purchasing a Mexican smart card. 
Sprint in Mexico
If you have a Sprint smartphone, then you can get free, but slow data while you travel through Cancún. Sprint lets its customers experience free data while in Mexico, although your browsing experience will be prolonged and frustrating. Since most people can't handle these slow speeds, they typically wind up purchasing a faster data plan.
Luckily, these faster data plans for traveling aren't costly through Sprint. You can pay an extra $2 per day for more rapid data, or $10 a week. Your calls will then cost a quarter per minute, and your text messages will be free. That's not too bad of a price for some faster Internet. 
MetroPCS in Mexico
MetroPCS has a roaming plan for both Mexico and Canada called the Mexico/Canada Unlimited Plan. This plan from MetroPCS costs an extra $5 monthly and gives you highspeed data while you are in Cancún. However, your highspeed data will be capped at 5GB monthly, so you will need to use it wisely. Most travelers find 5GB of data to be enough, but it might not be enough if you need to do a lot of business while you are in Mexico. However, your calls and texts will be free. 
Boost Mobile in Mexico
Boost Mobile's plan for Mexico is named Todo Mexico Plus. This plan costs an additional five dollars monthly in addition to your current monthly plan. Once you sign up for this plan, you get unlimited free calls and texts. You'll also get highspeed data that will be capped at 8GB, which isn't too bad.
Virgin Mobile in Mexico
Virgin Mobile's plan for Mexico costs $12 daily. With this plan, you'll get:
Unlimited calls and texts to Mexico 
Same data plan that you utilize when you are at home
Consumer Cellular in Mexico
Consumer Cellular has some stressful breakdowns when it comes to their roaming rates. If you have Consumer Cellular, we recommend that you don't use any of your data while you are in Mexico. Consumer Cellular charges a quarter per MB used, so you'll wind up with a massive bill if you aren't careful. They do block data when you hit $50 in charges, but it might only take a few minutes to get you that high bill. 
Once you hit that $50 mark, your service gets cut, and that's also unfortunate. So, it's a bit difficult to use Consumer Cellular when traveling to Mexico. If you do decide to take the risk, disable your data, and stick to only calling and texting. You'll be charged thirty cents per minute for phone calls and ten cents per text. 
Tracfone in Mexico
Tracfone does not currently offer any international roaming plans for any country. 
Regardless of which cell phone carrier you use, you need to be very particular about your plan before you set off to Cancún with your cell phone. Many of the major carriers offer affordable rates and free roaming when traveling to Mexico or Canada. These include:
However, if you are using an older plan with one of these companies, then you might be locked into an expensive roaming plan while you travel through Mexico.
If you don't call your cell phone carrier and ask about cheaper plans because of your traveling, they won't volunteer that information to you. So, you'll need to get on the phone, talk to a representative, and figure out a plan that will work best for you. However, if your current cell phone carrier isn't going to work for you when traveling to Cancún, don't worry. We still have a few other options to cover below. 
#3 Purchase a Mexican Cell Phone or SIM
It can wind up costing you a good deal of money to utilize your home network when you travel to Cancún. One of the best ways to save money when moving to another country is to swap for a local SIM card so you can get some cheaper plans. Mexico has some excellent SIM card deals, offering 1GB of data for as little as $11.20. If you want to ensure you are cutting back on roaming charges, buying a Mexican SIM card is one of the best approaches you can use. 
If you own a phone that is unlocked, you can purchase a Mexican chip for that phone. Once you do that, you can call people and pay as you go. If your phone is locked, you can take it to a cell phone repair shop in Mexico to get it unlocked. If you don't have a phone that's unlocked, you can always pick up a cheap phone while you are in Mexico and just use it for calling and texting. Remember, keep your home cell phone's data and roaming off as well if you are using this plan. 
By using a Mexican SIM card, you'll be able to use a local number so that you can make calls inexpensively. You'll also wind up with a small amount of data. You'll be able to track how much your phone is costing you easily. Also, if you are going to be visiting Mexico for a long time, this option will probably work out best for you. Give your Mexican phone number out to people you want to keep in touch with while you are in Mexico. 
Major Providers
If you purchase a Mexican SIM card, you'll probably wind up buying one from one of the major providers. In Mexico they include:
Telcel is the largest Mexican cell phone provider, and they also have the best coverage
Movistar
AT&T
These companies try to compete with others to come up with the top deals. Each one of these service providers provides good service coverage in Mexico, and the locals consistently use all three of these services. 
Telcel, Movistar, and AT&T all offer prepaid SIM card options at local stores. The local stores in Mexico that typically sell prepaid SIM cards include:
Drug stores
Supermarkets
Kiosks
International airports
You can choose from 2G, 3G, and 4G plans as long as you have an unlocked GSM phone. By showing your passport, you'll be able to purchase a SIM card. If you need to add credit to your SIM card later, you can use a prepaid card machine, which is found throughout Mexican towns and cities. 
Telcel
Telcel is the largest SIM card provider in Mexico, and they sell their SIM cards at the lowest prices. With Telcel, you can opt for several services including:
The Internet speeds with Telcel are also excellent, and they have some incredible coverage. Telcel calls their prepaid SIM cards "Amigo," and you can purchase them for MXN 149. You'll also get MXN 75 credit already on the card when you are buying it. You can opt for better data or voice plans, but you'll need to buy those within the packages. 
Also, most Mexican SIM cards come in all different sizes. Still, you may need to slightly cut the SIM card to fit it into your phone. However, that all depends on what type of phone you have or are using. If you are afraid to cut the SIM card yourself, you can always ask somebody at a local cell phone store to assist you with getting the SIM card to fit inside of your phone. 
You can add credit to your Telcel SIM card using denominations from MXN 20 to MXN 500. Every time you top-up on your amount, those minutes are good for six months from the date you uploaded the time. Also, be careful and purchase credit only from official websites or official vendors that include the official Telcel logo printed on the website or vendor location. If you need to check your Telcel balance, simply dial *133#, and you can see your balance. 
Movistar
The second-largest SIM card provider in Mexico is Movistar, and they also offer low rates. You can purchase services that include:
You'll have excellent coverage and decent Internet speed. Keep in mind that the Internet usually works well in Mexico when you are in the major towns and cities, but it can become difficult to get Internet if you are away from the major cities. 
Movistar's prepaid SIM card package starts with a "chip prepago" package, which you can buy for MXN 60. However, you'll want to shop around when you purchase this because stores can offer various promotions that can save you money. You can buy credit in increments between MXN 10 and MXN 500, and you'll get anywhere from ten to ninety days to use the minutes. 
The best prepaid SIM card that Movistar offers currently is known as the "Prepago Doble Ilimitado" SIM card. With this card, you'll be able to use services in Mexico, Canada, and the United States, along with social networks. You can use the amounts below with this SIM card:
MXN 10 for a single day.
MXN 20 for two days.
MXN 30 for five days.
MXN 50 for ten days.
MXN 100 for twenty-five days.
MXN 150-300 for thirty days.
Get Help With Planning Your Next Vacation