5 Great Coworking Spaces In Cancún To Check Out!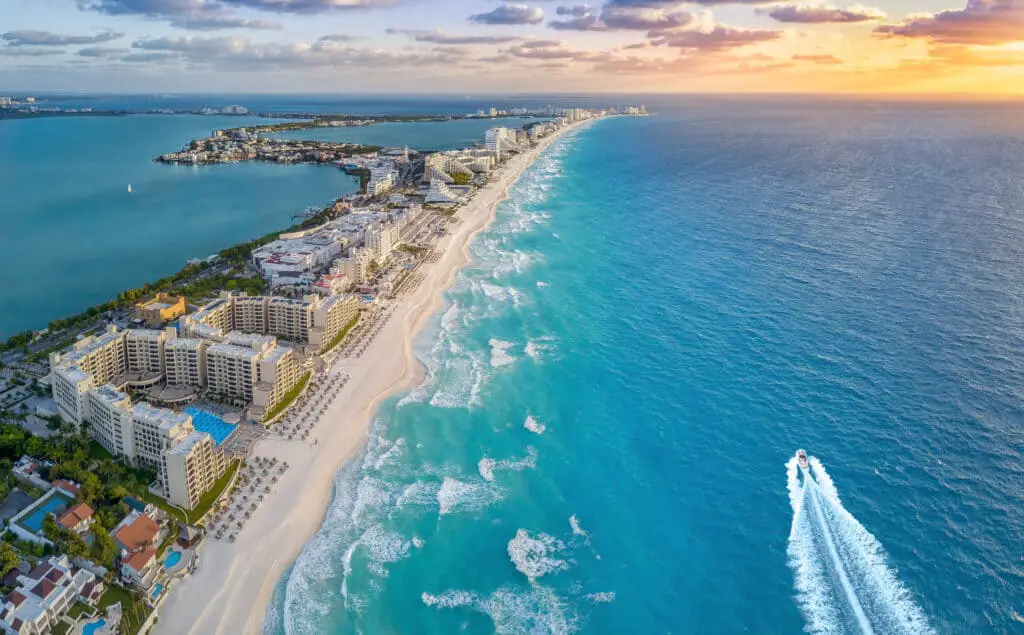 Want to work in Cancún? You're not alone! Whether you're a startup looking for cheap office space or a digital nomad looking for a place to work where you won't be completely alone, Coworking Spaces can be a great solution to the problem of workspace at a relatively small cost.
Cancún is a beautiful area that has a lot of potential for growth and business success. If coworking is your goal, there are lots of places to do it here.
1) Orbis Coworking
Orbis Coworking is by far one of the nicest places to do work while staying in Cancún. While the building does seem to have some problems with aging, but its affordability outweighs any concerns about old tiling. It currently runs for about a hundred dollars a month (2000 MXN).
Like many older buildings, it is prone to having technical difficulties at the worst possible times. Fortunately, the building has plenty of space to simply move to a different room if some particular projector isn't working, as well as lots of skilled technicians to see to it that the problem is fixed.
Speaking of spaces, the coworking space is fairly large and open, which can make a huge difference in the work environment. It definitely has enough space to accommodate a large number of people working there, and that can be a boon if you have a team that you want to work with.
And with two hours of complimentary time in their conference rooms each day, you should be able to meet with your team in private as much as you need to. This should give you the time you need to plan out your workday and to talk about important opportunities with only those who need to hear about them.
Orbis also has options for both private offices and workspaces for large groups, which not all coworking places have. Fitting an entire twenty-person team into a space where a bunch of freelancers and small-time startups are also trying to use can be a challenge, which makes this kind of space a great opportunity for people trying to work with their team.
While the package does include free use of the building's coffee machines, meals will have to be procured from elsewhere. Fortunately, Orbis also has a fantastic location, located directly across the street from the Plaza Las Americas shopping mall. Its generally central location allows access to all sorts of recreational activities to try out during time off, from visiting the Dubai Palace Casino to exploring Cancún's beautiful beaches.
Some big-name companies that currently use Orbis for space are Price Airport Shuttles, a company that does exactly what it says on the tin; ServiQuim, a cleaning research development company; and Exciting Trips, a reception company that welcomes Czech and Slovak tourists to Cancún.
It's also within walking distance of the Ibis Cancún Hotel, which is certainly a place where you can stay if you're from out of town. While Orbis Coworking may not be an attraction in and of itself, it is certainly one of the better options when it comes to working in Cancún.
2) NEX Offices AZUNA
Officially, NEX's business is renting executive suites. However, they also do coworking on the side and they are fantastic at it. Not only does the building have a beautiful view of the ocean, but it also has clean affordable coworking spaces that are open for anyone willing to pay.
With English-speaking staff, ergonomic furniture (more important than it sounds), and a variety of networking events, this can really be a great place to get your work done if you plan on being in Cancún for a little while.
It's a particularly good option if you consider the low prices! To rent coworking space for one person for one day is only about fourteen dollars, (280 MXN) which is pretty good considering that you also get complimentary coffee, drinking water, and parking for both users and guests.
But the real draw of NEX offices AZUNA really is the view. Looking out over the water in one direction and the city in the other, wherever you are you can see something special.
Coincidentally, NEX also happens to be right across from the Plaza Las Americas, meaning that when it's time to take a break you can spend it in an amazing shopping mall. Just be careful not to lose track of time!
The Krystal Urban Cancún Hotel is also just down the street from this site, meaning that if that's where you're staying this workspace is kind of a no-brainer. With work being that close to where you're staying, productivity can literally be footsteps away from your bed.
And those networking events that I mentioned earlier are really more of a big deal than you might think. Especially if you know Spanish, this can be a great way to make connections in Cancún and scout out potential business deals. Making good business connections is critical in any line of work.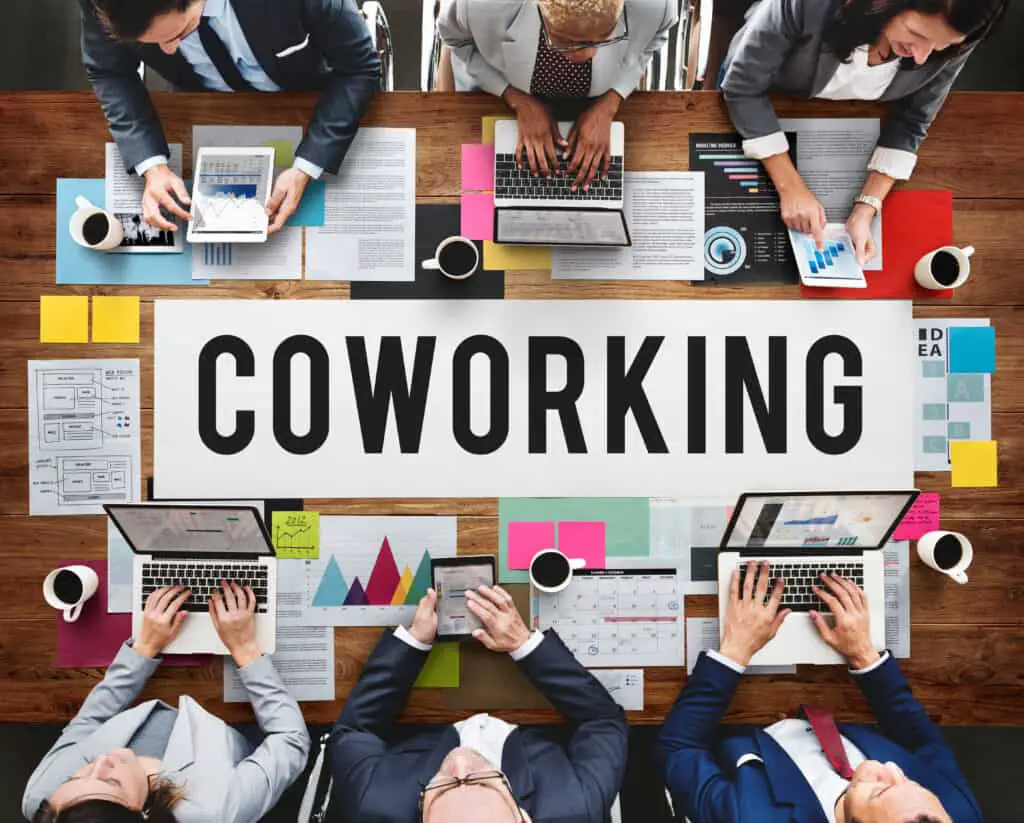 3) beNuk Coworking
beNuk has one big advantage over all of the other coworking locations in Cancún: it's right next to the airport, making it perfect for people who need to be able to take off at a moment's notice.
While for many, proximity to the airport might be a curse because of noise and traffic, for digital nomads who don't like to stay in any one place too long, this can be hugely convenient, especially on the day of the flight out of town. While beNuk might not be the best site for people looking to stay in Cancún for a while, it is fantastic for anyone with a flight to catch.
But that isn't all beNuk has to offer; not by a long shot! It has an in-house cafe, a beautiful view of nature, and plenty of spaces for you to work in. If you have a team of 2-5 people, then its office spaces are perfectly sized! Plus, you'll have access to the terrace to take in the sun and the sights while you work.
Prices are again quite a draw here, with one month of Coworking only costing a little over a hundred dollars. There are a few cons to this nomad's paradise, however. While it is close to the airport, that also means that it's a long way away from the city center. This can be tough if the place you're staying is in town or you want to take in the sights during your time off.
And proximity to the airport is a double-edged sword. Having to hear airplanes ascending and descending all the time can be a bit of a drag if you aren't used to it. This company's customers include OYO, a budget travel company; Grupo Logar, a real estate company; foundation PakPak, a charity that helps older adults; and Mills James, a video production company.
It also doesn't come with quite as many useful amenities as some other spaces on this list. However, it is still nice enough to be the third-best Coworking space in Cancún, and that is pretty good.
4) Colabora Coworking
The Mexican Colabora company is a different Colabora than the one you might know from its similar coworking projects across the European Union. However, Colabora is still a top-tier coworking location in Cancún.
While it may not have the most to offer in terms of extra amenities, it is cheap and you can rent spaces for very short amounts of time, which is great because as a digital nomad you don't always want to spend your whole day working in a coworking space. You might want to explore the town or meet with contacts in the area.
There are several downsides to Colabora though. It is by far the most expensive coworking location on this list, and the lack of amenities really makes the high price baffling.
The location isn't especially central either, being far away from both the airport and downtown. Because of this, it can be a bit of a pain to reach if you aren't staying nearby.
5) Regus
Regus is an international chain of coworking offices that have a location in Cancún. The cool thing about Regus is that membership with Regus gives access to their offices all over the world, the convenience of which can be hugely valuable for digital nomads who don't want to spend a lot of time in any one place.
As for the Cancún location, in particular, it's right out on the coast so you can see the ocean while you work, with a better view than the other Coworking spaces in the town. The space is also home to several restaurants and attractions, meaning that your time outside of work can be spent in enjoyment.
Regus does tend to be expensive, however, which can be a big turn-off. Even if it does give you access to offices all over the place, you might still be better off finding a new place in each city you move to. It will probably be less expensive and provide a better variety of different experiences.
Honorable Mentions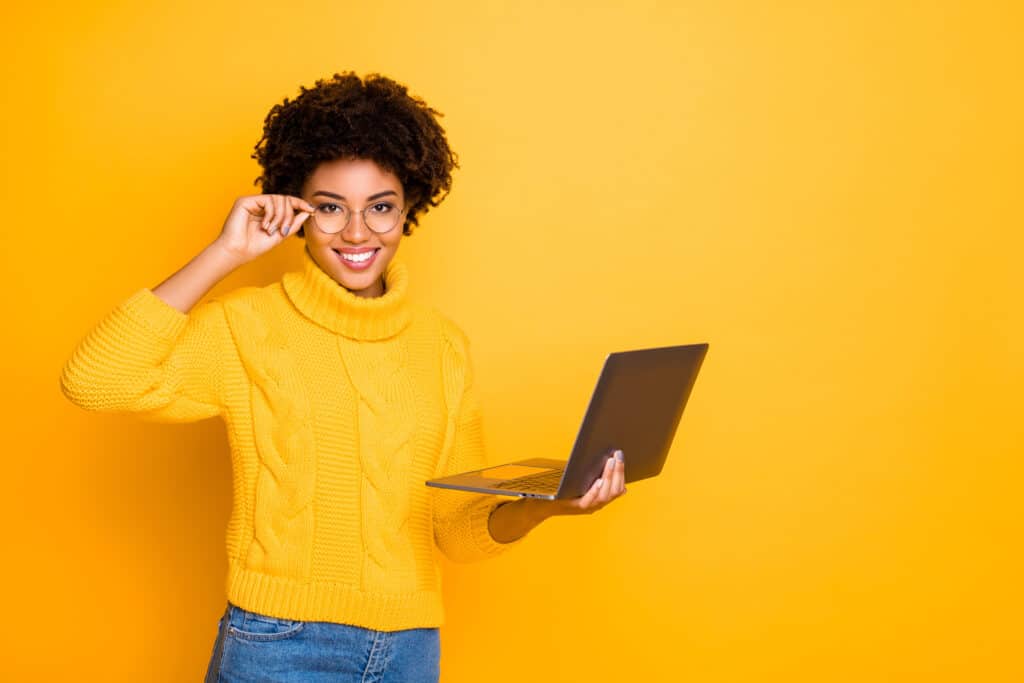 Cancún International Convention Center
The Cancún convention center is a large building with plenty of space that can be used for coworking and lots of amenities. It is on the more expensive side and you do have to work in a convention center, which is rough. Plus, you may have to deal with a convention every once and a while and that seems like it could be difficult.
Avenida Aviacion
Not an actual aviation company. A comparatively expensive coworking space that's in a relatively convenient location. Is it worth the cost? Maybe. It does have plenty of useful amenities for businesses, which is nice.
Acanceh Manzana
This company is located inside of the Plaza Las America, and it doesn't get much more convenient than that. It costs more than the companies on the list but less than Avenida Aviacion and offers multilingual staff, secretarial services, and other useful amenities.
This is probably a pretty good deal with its solid location and good amenities.
Calle 2 Nte 130
This shared coworking space is in Cancún and you can work there. The primary selling point for this space is its good wifi, which is rare in the district where it's located. Still, this space is serviceable enough if you're okay with spending a little more money, especially if you plan on staying nearby.
Av Tulum 75
This coworking place has some pretty good vibes. It's also fairly inexpensive and boasts a vibrant community already working there. This might be a hidden gem of a coworking location for you and your team especially if you're based out of Cancún and want to network with new people.
Av Sayil Mz. 1
This space can be accessed 24/7, but don't worry, it also has 24/7 security to keep you safe while you're working. This is literally the only interesting thing about this space. If you need somewhere to work late into the night or you keep bizarre hours, this might be the coworking space for you. Otherwise, you might find that a different space is better for your personal needs.
IOS Offices
At only fifteen dollars a day, IOS Offices is great if you're only going to be working in Cancún for a few days. It has flexible schedules and full amenities. It's probably one of the better choices among the honorable mentions. If it's convenient for you, it might be worth it.
Conclusion
Work might not be your first idea of a good time in Cancún. It's the kind of city where there's so much to do that you can easily forget what you came there for. However, there are still many options for coworking in town that can give you a productive space to just get your stuff done, and enjoying the city will be much easier with the peace of mind that comes with knowing you've done a good day's work.
So give some of the spaces a chance! Whether you're a digital nomad or an entrepreneur just starting, take the opportunity to build your business in one of these spaces.
Get Help With Planning Your Next Vacation