Do You Need a Passport to Travel to Cancún?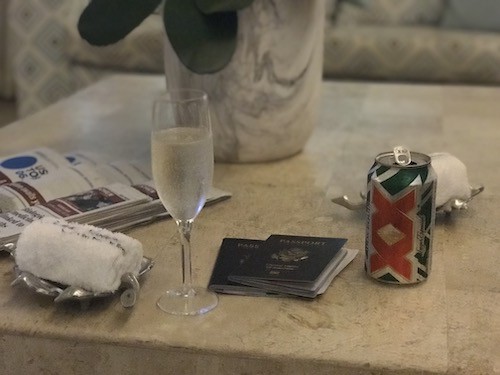 In the doldrums of winter or for spring break especially, you begin planning a vacation. One of the destinations you want to check off your bucket list is Cancún. If you're leaving from the United States, do you need a passport to get there?
Since Cancún is in Mexico, yes, those traveling from outside of that country would need to obtain a passport before they could come to Cancún. 
Don't have a passport and not sure how to get one? What's the difference between a passport and a visa, and do you need both for your Cancún trip? In this article, we'll answer those questions and more, so you won't want to miss it. Keep reading! 
What Is Required of US Citizens Traveling into Cancún?
You've got your flight booked and your hotel stay confirmed, but don't get too excited yet. Before you can embark to beautiful Cancún, Mexico, there's a required document you cannot leave without.
That's your passport, of course.
It was once true that all you needed was a green card, a birth certificate, or any document that proved you were a citizen of the US to get into Cancún. That changed around 2010, and now a passport is the only acceptable means of documenting your US citizenship. 
Your passport can be presented in a book or on its own as a card. What matters more than presentation is the state of the passport itself. It must be current and valid. Otherwise, you could be denied entry into Mexico.
Those who are venturing to the country via car or air should also get a Forma Migratoria Multiple, a type of Mexican entry permit. This allows you to cross the border. 
The Forma Migratoria Multiple gets stamped when immigration sees it. You'll need the form again upon your return trip, so make sure you don't lose it in the time between. 
While the Forma Migratoria Multiple is a very important document, it does not replace your passport. You should have both, not one or the other.  
Do I Need a Visa for a Trip to Cancún?
There also exists a document known as a visa. You've likely heard of visas before. They allow you into a country like a passport does, but conditionally. For instance, according to the Mexican government, when you obtain a visitor's visa for entry into that country, you must not be doing any activities that earn you money. You are allowed to conduct and go to business meetings, travel, take a course, volunteer, or engage in tourism. Also, your visa is only good for 180 days. 
You need to visit Canberra's Mexican Embassy to have your visa processed, which does require your physical presence. 
There's no need to apply for a visitor's visa as a US resident. Other exclusions include residents of the Schengen Space countries, Japan, the United Kingdom, and Canada. That said, you'd need proof that you do indeed live in the US, such as a passport, a driver's license, or a birth certificate. 
What Do I Do If I Don't Have a Passport? 
Let's say you don't have a passport. If you don't do a lot of traveling outside of the US, then it's very likely you never applied for one. What should you do?
You'll have to get a passport before your trip to Cancún. You will not be granted access into the country without one, so you want to get on that ASAP. In fact, it's better if you don't have a trip planned without a passport, as that puts a lot of pressure on you. The process of obtaining your passport can be a long one, after all.
Okay, so what do you have to do? Well, there are two ways of going about getting your passport: the normal (long) way or the expedited way. We'll talk about both now. 
Regular Passport Application Process
If you know you'd like to visit Cancún this year, then get the passport ball rolling a few months before you'd want to leave. You can do the application in person or through the mail using the U.S. Postal Service or USPS. If you're 16 and younger, then the only way to apply is in person. Anyone else can use the mail. 
Either way, you're going to need a document that proves you currently live in the US. Again, a valid driver's license or birth certificate should suffice. Make a copy of this document, ensuring you get the back and the front in the photocopy. 
It's not free to request a passport. Be prepared to pay $35 for an execution fee and $110 for your application if you've never had a passport issued to you before. 
Next, you have to visit the website of the US State Department to fill out the application for your passport. Make sure you leave the signature portion blank for now, as you need an employee of USPS there to witness you do it. 
You'll get your passport photo after that. From there, schedule your appointment at your local post office to sign your application and get your passport finalized. This can take upwards of six weeks and sometimes as long as eight weeks. 
Expedited Passport Application Process
If your trip to Cancún is about two to three weeks away, then you have no choice but to go through the expedited process of obtaining your passport. You need to visit a post office that does passport processing and send off your application there. Make sure you expedite it so processing occurs in a day or two. That should cost about $60 on top of the abovementioned fees as well as an additional $16.48 as a delivery service fee. 
USPS will send your application straight to the State Department. There's it's processed and finalized within roughly three weeks. 
Should I Carry My Passport with Me While Traveling Across Cancún?
You got your passport in time for your trip to Cancún. Now you're here and ready to have fun. Can you leave your passport in your hotel safe while you explore the city, or should you always keep it on your person?
Yes, in this case, it's better to have than have not. While you won't be asked to present your passport when sunbathing on the beach, for example, any other traveling you do around Cancún could present an instance in which you'd have to display it. 
Remember, this is pretty much your only valid ID in Mexico, certainly much more so than your US driver's license. If you're venturing around by bus or other transport, there are checkpoints in which you will have to present the passport. Some travelers use photocopies of the passport and others the real deal. 
Should I Ever Give My Passport to Police?
During these routine checkpoints, if a police officer asks to see your passport, you may not be sure what to do. Should you give it to him or her? You don't want to get in any legal trouble, but then again, that's your original passport. 
To alleviate your concerns, you can present a photocopy of your passport to police. Some seasoned travelers even recommend memorizing the expiration date and number on your passport so you can recite this information if asked. 
If you do go the photocopy route, you want to ensure it's a pristine copy of the passport. If any of the information is blurry or otherwise not clear, you could potentially land in some hot water. 
If you only have your original passport on you, there's no reason a policeman or woman would keep this document. If they're asking you for it, it's to look it over to ensure it's up to date so you can pass a checkpoint. They should give the passport right back. 
What If I Lose My Passport? Then What?
You know you were supposed to copy your passport, but you were so jetlagged from your flight that you forgot. You could have sworn you put your passport in your hotel safe, but it's not there. It's not in your bags either, or mixed in with your clothes or anywhere. It's gone! 
You know you can't be without it, but you don't have another copy of the passport. What should you do? If retracing your steps and scouring your hotel room produced no results, then the next best thing you can do is reach out to Cancún's U.S. Consular Agency. The address for the office in Cancún is Blvd. Kukulkan Km 13, Torre La Europea, Despacho 301 ZH Cancún, Quintana Roo, Mexico 77500.
You can call them using a US-based phone at 1-844-528-6611 or on a Mexican phone by dialing 999-316-7168. Their business hours are weekdays at 8:30 a.m. until 1:30 p.m. If you need to get a new passport, you must schedule an appointment. 
Here's a Google Maps link so you can find the Consular Agency from where you are. 
Conclusion 
If you plan on having fun under the sun in Cancún, you need a passport first. While the process of applying for a passport isn't too difficult, it's somewhat expensive and time-consuming (think six to eight weeks of waiting) unless you go the expedited route. 
Once you get your passport, keep it on you. You can opt for a photocopy if you're concerned about losing the original. Should that happen, the U.S. Consular Agency in Cancún can help. Best of luck and safe travels!
If you're ready to book a trip to Cancún, we can help. Fill out our form and we'll be in touch very soon.
Get Help With Planning Your Next Vacation