How Much Money Should You Bring to Cancún?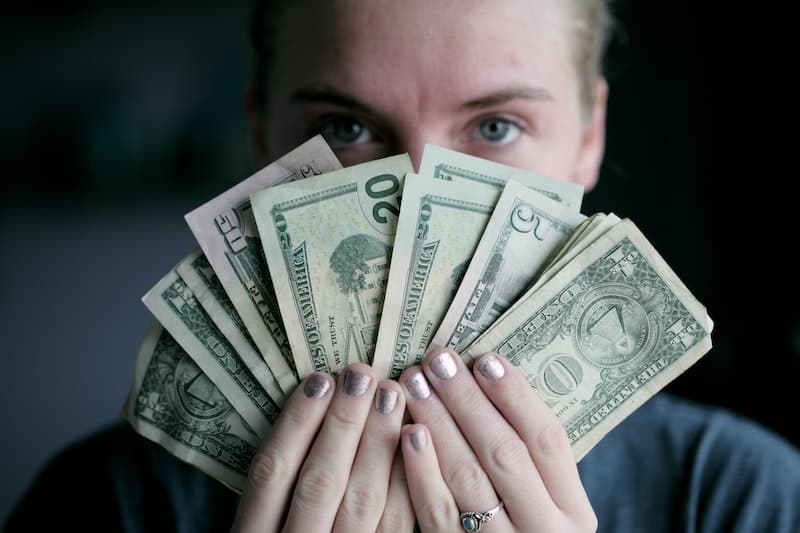 Do you know how much money you need on vacation in Cancún? If you are an avid traveler, you understand that planning is crucial for a successful trip. One of the sure ways to have a fantastic trip is ensuring you have enough money for all the activities you plan to engage in. 
So, how much money should you bring to Cancún? On average, most tourists spend about M$2,040 ($93) per day in Cancún. However, this figure varies depending on:
How long you plan to stay in the city
The location of your hotel
Whether you want to buy souvenirs
Whether you are using a travel package
Whether you're traveling solo or in a group
If you're planning to visit Cancún, it's crucial to think ahead and anticipate areas where you're more likely to spend. This way, you can estimate how much you're going to need on the trip. Read on to find a comprehensive guide to help you plan your Cancún budget.
How Much Money Should You Bring to Cancún? A Comprehensive Guide
According to Budget Your Trip estimates, you need about M$2,040 ($93) per day in Cancún. You can expect to spend anywhere from M$168 ($7.66) and M$143 ($6.53) for transportation and meals, respectively. (Source: Budget Your Trip)
However, no one can decide for you how much money you should bring to Cancún. Some people will tell you to bring as much as possible to avoid running out of cash, especially in emergencies, and others will tell you to bring enough to cater for excursions, transport, and food. 
Everyone has different needs and preferences on vacation. While one person may be okay with eating at local restaurants, another may prefer dining at high-end hotels. Therefore, when it comes to how much money to bring to Cancún, it's a personal decision. Nonetheless, there are several factors you need to consider making a reasonable estimate. 
How Long do You Plan to Stay in Cancún?
One of the easiest ways to estimate how much money you're going to need on your trip to Cancún is to consider how long you'll be in the city. Some of the things you can expect to spend money on include:
Fun activities 
City tours
Transport
Food
Entry fees
Therefore, find out how much you should expect to pay in terms of transportation, food (compare both local restaurants and high-end restaurants), and entry-frees in the areas you plan to visit. Once you have a rough figure of how much you will need, add more money to that to cater for a last-minute change of plans or additional things you may decide to do while there.
Where is Your Hotel Located?
According to After Dark Events and Entertainment, another factor to consider when deciding how much money to bring to Cancún is the location of your hotel. Is your hotel located close to major attractions or not?
If you are close to the city where most of the attractions are, you won't need to spend much on transport because most attractions are within walking distance. However, if you have to take the bus or a taxi, you should expect to use about M$10.5 ($0.5) per person or M$200 ($8) per ride, respectively.
This amount will be even higher if you have to leave your hotel every time you want to eat because you will need transportation to get to the city and pay for the food. However, this amount will depend on where you are eating, how many times you eat out, and how many people you are traveling with.
Factor in Your Shopping Expenditure
Holiday Extras also suggests taking into consideration how much you plan to spend on clothing, gifts, souvenirs, and gifts. For most people, a vacation is not complete if they don't buy souvenirs to remind them of their visit. If you share this sentiment, it is essential to factor in how much money you need for the memorabilia. 
When it comes to souvenirs, how much money you need will depend on what you buy and where you buy them. Eco Travel Mexico suggests the following places for souvenirs:
Coral Negro Flea Market: This is an excellent place to buy traditional Mexican clothing, pottery, and jewelry. You can also get tattoo, braiding, and piercing services here.
Market 28: This is the perfect place to buy artisan souvenirs and gifts. You can also get Mexican clothing, jewelry, and pottery.
Plaza Las Americas: This is an excellent place to shop during your stay at Cancún. There are souvenir stores, nail salons, restaurants, and even a supermarket.
La Isla Shopping Village: This is one of the most visited malls in Cancún and a one-stop-shop for all your souvenir and entertainment needs. There are movie theatres, an aquarium, restaurants, and international shops, among other things.
Plaza La Fiesta: This is the best place to shop for leather, jewelry, and other items. However, the price is fixed, so you may not be able to bargain.
Are You Using a Travel Package?
If you're using a travel package, chances are you are not going to need to bring as much money as someone who plans to pay for everything out of pocket. Most travel packages include transport, excursions, and food within the package.
Some of the benefits of opting for a travel package include:
Quality services
Peace of mind
Time savings
Cost-effectiveness
(Source: Advantages of a Package Tour)
With a travel package, you will only need money for additional activities that are not included in the package, souvenirs, and anything else you decide to buy. It's crucial to find out what is included in your package before you go on the trip. This way, you'll know which expenses to plan for.
Are You Traveling Solo or with Friends or Family?
Lastly, how much money you bring to Cancún will depend on how many people are tagging along on the trip. If it is a solo trip, you will need less for food, travel, and excursions because everything will be for one person.
However, if it is a family trip, you need to factor in everyone's expenses. It's even trickier if you have kids on the trip because they need more entertainment, food, and adequate care in case of an emergency.  It's always a good idea to carry more money when you have children tagging along so that you can be sure you'll be able to handle any emergencies.
Also, consider buying family travel packages; doing this will help you cut back on food, accommodation, and in some cases, travel costs. If you're traveling with friends, another way to cut back on expenses is to share the costs. You can share the cost of things like transportation, food, entertainment, and more.
What Currency Should You Take to Cancún?
There are two acceptable currencies in Cancún: US dollars and Mexican Pesos. However, it's best to use Mexican Pesos because they are accepted everywhere in Mexico. (Source: CancúnCare). 
If you decide to use Mexican Pesos, it's also advisable to change your currency before your trip. Doing so will save you the hassle of trying to find somewhere to change your currency, which is essential if it's your first time visiting Cancún.
It's All in the Planning
As you have seen, how much money you take on your trip depends on several factors. Therefore, before you go on the trip, take the time to find out what different things cost in the city and estimate how much you'll need depending on how long you plan to stay in Cancún.

Get Help With Planning Your Next Vacation