How To Do Cancún Alone: A Guide for Singles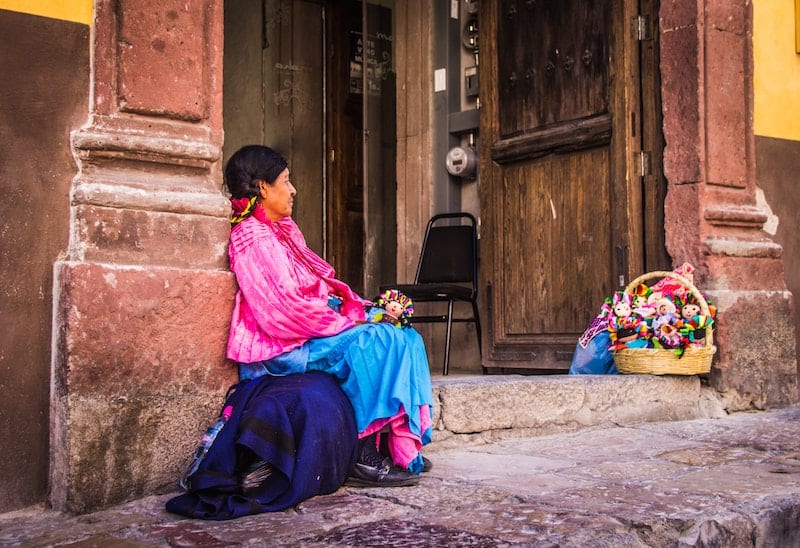 Cancún has beautiful blue seas and sandy white beaches, which makes it a top destination that appeals to a wide variety of people like families, couples, and adventurists. With its wide variety of hotels, restaurants, and experiences, Cancún is an excellent place for anyone, even singles. 

So, how do you do Cancún alone? When traveling to Cancún as a single, you will want to make sure you have researched where you want to go so that you are prepared for what to expect. You will also want to learn about the do's and don'ts of Cancún as well as ways to keep you safe.

When traveling alone, it is good to give yourself a detailed itinerary. Figure out where you want to stay, forms of transportation, places you'd like to eat, shop at, and activities you'd like to do. Your schedule doesn't have to be strict because this is a time to relax! However, this article will give you plenty of ideas to keep you engaged and loving your trip to Cancún as a single. 
Is Cancún Safe?
As Cancún is a trendy tourist destination, the crime rate has increased in the past three years. However, most of the crimes happening are usually gang-related and are happening outside of tourist areas. The government is providing the needed security measures to ensure that the tourism industry in Cancún is safe. 
Cancún Safe Areas
The tourist areas of Cancún are generally safe. The government makes sure to keep these areas under control because the tourism industry brings in tons of income for Cancún. These areas are:

The hotel zone – This is a 14-mile stretch between downtown Cancún and the airport that contains many safe places. Although many tourists are walking around during the day and night, it is advised that women don't walk around at night alone.
Beaches – Beaches are a safe area but be cautious of any warning flags. This will be a red flag that says "Peligro" or danger. The warning signs mean that there are bad weather conditions. Black flags mean that it is too dangerous to go into the water. 
Isla Murales – This is a small island reachable by ferry and is one of the safest areas of Cancún
Shopping malls – The nicer malls are generally safer for tourists and contain American brand-name stores. 
Areas to Avoid
There are going to be areas that you should either avoid or take caution when going to, especially if you are traveling alone. If you are unsure about an area, it is helpful to ask locals their opinion on areas that a tourist should avoid. 

Renting vehicles – People have run into the problem of being overcharged when renting a vehicle that has not been well-maintained and prone to breaking down. If you are in an accident, it is possible to be arrested until you have paid all damages to the rented vehicle. It is best to travel by foot or bus. 
Outskirts of Cancún – It is recommended not to travel outside of known tourist areas, especially at night. 
Cancún Mercados – These are open-air shopping areas where sellers often overprice items and can be aggressive. Some tourists have claimed that their credit cards were used without authorization after using them at a Mercado. If you do go, avoid using your debit or credit card and checks, and don't let people scam you.
Where to Stay
The adventures and activities outside of the hotel are what can be the priciest, so choosing an all-inclusive hotel can save you some cash. Cancún has a wide variety of hotels to choose from that feature great views of the beaches and multiple activities to partake in.   
Le Blanc Spa Resort 
Le Blanc Spa Resort is the perfect all-inclusive, adults-only oasis. It is located on a tranquil beach with a beautiful turquoise ocean. With the different experiences offered and luxurious amenities here, you are encouraged to embrace paradise. As a plus, you won't go thirsty with the five bars located in and around the resort. 

This resort is 22.1 km (13.7 miles) from the Cancún International Airport and within walking distance of the beaches of the Caribbean Sea. Here are room packages you can choose from: 

Royal Deluxe Lagoon View, $390 – $729 (per night)
Royale Junior Suite Ocean View, $416 – $997 (per night)
Royale Governor, $498 – $1,100 (per night)
One-Bedroom Presidential Suite, $4,649 (average per night)
This resort offers five different dining options! Want to dine in the comfort and privacy of your room? Their 24-hour room service has all your cravings covered. For a more indulgent experience, you can follow their dress code and dine in Lumiere, with French cuisine that will ignite your senses. Other restaurants at the Le Blanc include: 

Bella – Italian cuisine
Yama – Astonishing Japanese flavors
Blanc – Views of the turquoise horizon.
The resort's spa offers all you need to cater to personal wellness. They offer basic pampering like manicures and pedicures. They also offer more intense treatments with their 80-minute massages, featuring four different packages: Vitality, Firming, D-Stress, and Comfort. 

Activities offered at Le Blanc:
– Ultimate Dolphin Swim
– Jungle Tour & Aquatwister Package
– Paradise Adventure
– Tulum Express
– Isla Mujeres Tour
Unlimited golf 
Fitness Center
– Pilates
– Spinning
– TRX
Omni Resorts
Omni Resorts is the all-inclusive resort where modern amenities meet five-star luxury accommodations while embracing Mayan Culture. The views here alone will leave you breathless. 

This resort is 16.3 km (10.1 miles) from the Cancún International Airport and located almost directly on the beach. Here are the packages:

Deluxe Room, $298.80
Premier Room, $318.60
Executive Suite, $339.30
Luxury Villa, $807.30
Omni Resort offers many different dining options to keep your hunger satisfied at any time of the day:
24 Hour Room Service
La Vista
Da Vinci 
La Paloma
Pina Colada
La Pina Grill
Viva Mexico
Sushi Bar
Kuku's Beach Bar
Pool Grill and Bar
Lobby Bar
Take some time to take care of yourself and visit the resort's spa, pools, or fitness center. You can also have a little fun and book a boating and fishing trip. If you'd like, you can take poolside dance lessons to learn the basic dance steps of salsa, cumbia, and the merengue. 
Iberostar Selection Cancún
Set next to crystal clear waters, the seafront resort Iberostar Selection Cancún is a five-star, all-inclusive paradise. Enjoy the captivating views from the Mayan-inspired luxury rooms. This resort is also part of the Wave of Change – Groundbreaking Responsible Tourism Movement. 

14.3km (9 miles) from the Cancún International Airport, this seafront location means the beach is just outside the resort doors. Room prices vary depending on the view, floor level, and availability: 

Doubles $271 – $304 (per night)
Villas $311 – $513 (per night)
Suites 
– Suite Ocean View $393 (per night)
– Master Suite $510 (per night)
– Presidential Suite $906 (per night)

Along with being an all-inclusive resort, they also have a golf course, soccer field, and tennis court. Their buffets stand out, and not just because the food is of the highest quality and prepared by professionals, but their use of gastronomy makes the experience one you'll remember. Plus, they offer free drinks, snacks, ice cream, appetizers, and cocktails at any time of day. 

With 14 different places within the resort to dine, your choices are nearly endless.
Bars:
Cohiba Atmosphere
Teatro Bar
Sports Bar Vertigo
Lobby Bar Las Palmas
Starcafe
Snack Bar Carey
Bar de Playa Las Olas
Pool Bar La Perla
Eats:

Buffet Aniguo Laguito
Restaraunte Japones Naga Hibachi
American Bistro
Restaruante Mexicano El Maguey
Restaruante Gourmet La Horma
Asador La Parrilla
Things to Do
Although Cancún is known for its beautiful beaches and booming nightlife, there are many other things to do for fun. Along with going to the beach, shopping, and eating local cuisine, here are some other options you can enjoy:

Explore the hotel zone – This is a 15-mile strip of hotels, beaches, restaurants, and bars that is fun just to explore. 
Visit downtown Cancún – Downtown Cancún is an excellent area to experience local culture, taste delicious authentic food, shop small boutiques, and check out Mexican wrestling. 
Snorkle – The turquoise blue waters are appealing above water but even more stunning underwater. There are many varieties of colorful fish and marine life to experience and several great areas to explore. 
Zipline in the jungle – Enjoy the sunny beaches one day and zipline over the jungle the next. 
Beaches
Although Cancún is full of delicious dining and relaxing resorts, the sandy-white beaches are the must-see of your travels. Always look out for the warning flags of weather conditions, but even then, you can still lay out on the beach and enjoy some quiet time to yourself. 

Here are the five best beaches in Cancún to enjoy:

Dolphin Beach – This beautiful 14 miles of beach has no hotels, restaurants, or anything built on it, making it the perfect relaxing beach. They have palapas for shade, and you can rent out chairs and umbrellas. There are also clean restrooms available.
Isla Mujeres – This is a small tropical island paradise that faces the coast of Cancún rather than the open ocean. 
Playacar Beach – This beach is lined with hotels and beach clubs. There are secluded beaches that allow you to enjoy quiet time. 
Tulum Beach – This is a bohemian beach surrounded but cabanas and open-air restaurants. 
Playa Forum – This beach is located behind the most popular spot for nightlife and restaurants located in the heart of the hotel zone. 
Transportation
It is not hard to find transportation in Cancún, and depending on where you are staying, you may only need to find transportation from the airport to your hotel. The transportation is relatively affordable as well, which makes traveling in Cancún a bonus. 
From the Airport
Getting from the airport to the hotel and back is the first thing you should figure out before your trip. There are several options to choose from:

Hotel shared shuttles – Available from Cancún International Airport to any major hotel, these are the most economical forms of transportation available 24 hours a day. The price is per person, which makes it suitable for solo travelers. You will need to reserve a spot in advance. Price to Cancún is $12
Airport taxis – If you are a solo traveler who prefers to be transported alone, airport taxis are available 24 hours and are available for travelers going anywhere in Cancún. The price depends on the distance to your location. Regular taxis are not available for airport pickup. Price starts at $23
Public busses – The bus services stop at every airport terminal and will only stop at bus stops within the towns. They will not bring you directly to the hotel or any other spot. Cancún downtown costs $4.78
Private transfers – This is an excellent service for solo travelers who want to go from the airport to anywhere in the area. The drivers greet the passenger at the gate. Price to Cancún is $29  
From the Hotel Zone
If you want to go somewhere from your hotel that you don't want to walk to or you have too many things to carry, there are different forms of transportation you can choose from:

Bus – The busses run around the clock and are a safe public way to get somewhere, especially if you are a solo traveler. They are also a cheaper option. 
Taxi – Taxis are available to take from your hotel, and rates will be posted in the lobby. Taking a taxi from your hotel will be cheaper than hailing one on the street. Taxis will also display their rates in their window. 
Places to Shop
Cancún has become an area that appeals to a variety of shoppers with its upscale malls and designer boutiques. The best malls in the hotel zone are:

La Isla Shopping Village – This is one of Cancún's most popular shopping areas that includes an interactive aquarium, movie theatre, coffee shops, restaurants, boutiques, and souvenir shops. 
Malecon Americas – Connected to Plaza Las Americas, these indoor, open-air malls feature clothing stores, bookstores, a music store, restaurants, and more options. They also have an indoor upstairs food court, Sky Zone, and arcade. 
Puerto Cancún Marina Town Center – This is an open-air mall that has an IMAX theatre, food court, nail salon, a gym, shops, and boutiques. 
Coral Negro Flea Market – This is a terrific market to find souvenirs like shirts, painted pottery, jewelry, and traditional Mexican clothing.
Luxury Avenue – This is a perfect upscale mall to go to treat yourself. Along with luxury shopping, you can treat yourself to a cocktail or dessert at the bar. Some of the high-end designers include:
Coach
Burberry
Mont Blanc
Cartier
Fendi 
Top-Rated Tourist Attractions
Cancún brings in more than four million tourists every year because they have an endless number of things to do. While visiting Cancún, you should check out at least one of these historic tourist attractions. 
The Mayan Ruins of Chichen Itza
The Mayan ruins are one of Chichen Itza's most popular tourist sites and a must-see. If you are an early bird, it is beneficial to take the early access tour to visit the site. Hotel pickups are scheduled for 5 am but are well worth going before access is open to other tourists. 

On this site, you will experience the ruins divided into two groups –

One belonging to the classic Mayan period built between the 7th and 10th centuries A.D. 
And the Maya-Toltec period from the later part of the 10th century to the 13th century A.D. 

There is also the Kukulkan pyramid that is 75 feet tall. This pyramid was built for astronomical purposes.
The Maya Museum
Spread across three halls, there are 350 different artifacts, including skeletal remains that date back 14,000 years. Here is where you can find the remains of the 10,000-year-old "woman of the palms." 

This museum includes Mayan architecture, art, and sculptures. They do a great job of explaining the ancient roots of the Mayan culture. 
The Cancún Underwater Museum of Art
MUSA was started in 2009 and is home to over 500 sculptures spread out through two different galleries 28 feet deep. These statues have had time to sit and become covered in coral formations and surrounded by colorful fish. 

There is a variety of guided snorkeling and diving tours you can choose from. But if diving isn't your thing, these statues can be viewed from above water through a glass-bottom tour boat. 
The Scenic Tower and Xcaret
Standing at 110 feet tall, this tower is an excellent way to get a bird's-eye view of the city, beaches, and coastline while getting a good workout in. There is a steep set of stairs to climb up, but if you don't want to take the climb, there is an elevator you can take. 

Xcaret is home to the tower and filled with a mix of theme parks and 50 attractions making it a great place to spend the day. Here you can explore the underground rivers, a coral reef aquarium, folk museum, music and dance performances, and even more. 
Urbano Kabah Park
This ecological park is a natural oasis that people enjoy taking a stroll through. There is a two-kilometer trail that goes through abundant gardens and palm trees. Here you can run into iguanas, coatis, peccary (a type of wild pig), and the spider monkey. 

This park also includes the Casa Maya Museum, which is a small attraction that is a replica of a traditional Mayan house that demonstrates how the indigenous people have lived. 
Nightlife 
Nightlife in Cancún is notorious for its loud, soulful music, high energy, and passion-filled clubs. 
Punta Cancún is the place to be and is known as the Party Zone. 

H Roof – 4.5 Stars, 3.7 km (2.3 miles) from Iberostar Selection Cancún. At H Roof, you are encouraged to plunge yourself into an exclusive and stimulating atmosphere. Their standards are high, and the DJ's performing live sets exceed them and are what set them apart from the rest. There is also an incredible view of Nichupte Lagoon.
Chicabal Sunset Club – 4.7 Stars, 700 m (0.4 miles) from Omni Resorts, and 1.6 km (about 1 mile) to Iberostar Selection Cancún. Chicabal Sunset Club is the ultimate club experience for singles. They offer yacht service, urban gastronomy, and luxury cannabis. Their party concepts are profane and enticing. This is a place so incredible, you may not believe it exists! 
Mandala Cancún – 4.3 Stars, 1.1 km (0.7 miles) from Le Blanc Spa Resort. Mandala Cancún is among the world's greatest clubs. Notorious for it's Asian and opulent style, it is a place for party lovers, where friends, and even strangers, share shots and dance until the night passes. 
Things You Should Know 
When traveling anywhere, especially alone, there are some things you should be aware of beforehand. It is crucial to be prepared when going to a new place so that you know what to expect. 

Vendors can be aggressive – Cancún has numerous aggressive vendors trying to sell you things. They tend to heckle people who are alone the most. So if you are walking from your hotel to the beach, you most likely run into some. Try to avoid them.   
Strong undertows – Cancún can experience strong undertows; there will be warning flags posted on the beaches when this is the case. 
The local culture won't be found in the hotel zone – The hotel zone aims to make travelers feel comfortable without making them feel out of their comfort zone, so the local culture is lacking. If you want an authentic Cancún experience, you should visit downtown Cancún. 
Don't drink the tap water – Cancún's tap water is filled with parasites and potentially deadly bacteria. Stick to filtered bottled water and confirm with any restaurants whether their ice and water is filtered or not. 
Be wary of raw foods – Raw foods like salads and fruit are more likely to contain bacteria.
Hurricane season – This season is between August and November. This is the time where it is the rainiest and at high risk of hurricanes. If you plan to travel during this time because it can be cheaper, it is recommended to purchase travel insurance. 
US dollars are widely accepted – Most restaurants, stores, and hotels accept U.S dollars but converting dollars to pesos will give you the best exchange rate. 
Busses are more affordable – Cancún taxis are not metered, and they follow a flat rate, which can be very pricey. The bus is the easiest and cheapest form of transportation, usually costing under $1. Hotels can let you know the best places to pick up and drop off. 
Be careful of hotel balconies – Hotel balconies tend not to be very strong and are also lower than you may be used to. There have been instances of people falling over the balconies. 
Tourist card – When arriving in Mexico, you will receive a tourist card and will need it for when you leave. 
Traveler's Do's and Don'ts
When traveling, you will want to make sure you understand the do's and don'ts of the area, especially if you are arriving as a single. Being somewhere alone can sometimes make you feel more out of place, so understanding these do's and don'ts can allow you to feel more confident during your travels. 
Do's
Be mindful of your drink when alone at a club. Don't leave it unattended and get a new one if you must. This is to prevent drugs from being slipped in. 
Avoid tourist information stalls at the airport. People will try to suck you into a timeshare presentation or try to sell you something. 
Bring sunscreen because the sun is hot and buying sunscreen in Cancún can be expensive. 
Learn basic Spanish. Most tourist industries have employees that speak English, but it is still beneficial to learn some essential Spanish words. Greeting and thanking a person in their language can help you earn respect.  
Dont's
Don't flash lots of cash or wear expensive jewelry. This can make you a target for pickpockets.
Don't put any bags or purses under your bus seat. This can make your belongings easy to steal. 
Don't exchange money at the airport. Airports are known for charging a high exchange rate. It is best to exchange money before you leave for your trip or use an airport ATM.  
Don't lose your tourist card because you'll need it to leave the country without paying a fine. 
Don't use your electronic card unless you absolutely must. You can be slapped with a high transaction fee. 
Conclusion
Traveling to Cancún as a single can be a fun experience for you to get away and spend some time by yourself. This is a fantastic time to reconnect with yourself while enjoying the warm white beaches and meeting new people. 

Before traveling, make sure you have it planned out where you want to visit so that you are prepared on what to expect from your trip. Remember to have fun and be safe!

Sources:
https://www.oyster.com/articles/cancun-travel-tips-things-to-know-before-going-to-cancun/
https://www.10best.com/destinations/mexico/cancun/shopping/best-shopping/
Get Help With Planning Your Next Vacation