Is there a Costco in Cancún?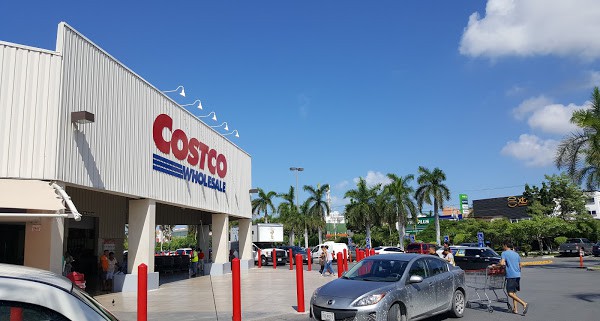 If you're vacationing… it almost never fails that you need something from the store. The stakes are always higher when you're vacationing outside the United States. Wouldn't it be nice to have some stores that you trust and are familiar with?
There is now a Costco in Cancún. It is 16.7 km from the Cancún International Airport. It is 66 km from Playa Del Carmen. It is open 7 days a week and closes at 8:30 PM Monday through Friday. Closes at 9 PM on Saturday and 8 PM on Sunday.
Will my US Costco card work in Cancún?
Yes your U.S. Costco card will work at any store in the world. You need to tell the cashier that you're using an international card. The Cancún Costco is loaded with local cultural products. The buyers for Costco do an amazing job. Don't fret, you'll be able to shop at Costco in Cancún.
Where is the Costco in Cancún located?
The Costco is the opposite direction of the hotels and resorts and really opposite if you're going to be staying in Playa Del Carmen. The address to the Costco is: Av. Kabah esq, Av Yaxchilán 24, 21, 77505
What is the parking like?
The parking lot is big. If you're going to be parking your rental there is plenty of room. My suggestion is to park near the store. The outside of this Costco is really familiar to the Costco stores in Texas.
Parking is not free; however, if you ask your cashier they will validate your parking for you and it then it is free.
"Costco validates parking, just ask your cashier."

Jayne Desimio, from Google Reviews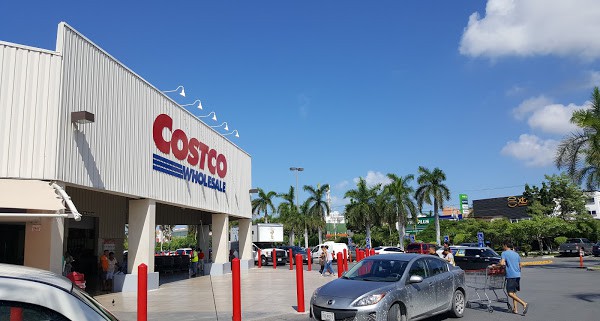 What's the best time to go?
Think about your strategy when you go to Costco at home. Follow that same strategy, with the exception of you, shouldn't go close to closing time in Cancún.
A quick Google search told me the least busy time is the opening hour (10AM) on any weekday. The busiest days are Saturday and Sunday.
Plan your visit so that you can go during daylight and with your traveling partners. These are simple safety precautions. You don't want to score a bunch of cool stuff only to get held up in the parking lot! Be careful.
What Credit Cards Do They Accept?
The Costco in Cancún accepts all major credit cards.
Costco Branded Credit Cards
Debit Cards
All Credit Cards
If you're shopping online at Costco.com.mx: you can use these cards.
Costco Branded Credit Cards
Visa, Mastercard, and American Express Credit Cards
Great place to shop while in Cancún. Great supply of wine and great prices. Also bought a fab sunscreen at the pharmacy and gluten free products. La Roche-Posay 50+. Best thing was they gave a great rate on the Canadian dollar, and I could pay with my MC for Costco.

Monica Savage, from Google Reviews
Can you buy tequila at Costco in Cancún?
Yes! Lemme show you what we found.
Kirkland has its own brand of tequila in Mexico. If it's Kirkland brand, you know it's got to be good. They don't mess with products that aren't quality. Current pricing as of January 2020 is $31.94 for 1.75L of 100% Agave Blanco Tequila. You can check it out online here.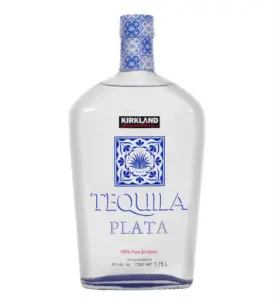 Remember, the legal limit you can bring back to the U.S. is 1 Liter per person. Check out more on this subject here.
If you're looking for premium tequila the Costco in Cancún can hook you up. Here is a table of premium tequilas and price comparisons between the Cancún Costco and the popular US Retailer Total Wine
| | | |
| --- | --- | --- |
| | Cancún Costco | Total Wine |
| Jose Quervo 1800 Anejo | $34.61 700ml | $37.99 750ml |
| 750ml Hornitos Anejo Black Barrel | $27.68 | $25.99 |
| 750ml Don Julio Anejo 1942 | $117.27 | $129.99 |
| Herradura Reposado Tequila | $40.47 950ml | $37.99 750ml |
How Far Is Costco from Cancún Airport?
The Cancún Costco is exactly 15.5 kilometers or 9.6 miles from the Cancún International Airport. Depending on traffic it will take you between 18 and 22 minutes to arrive there.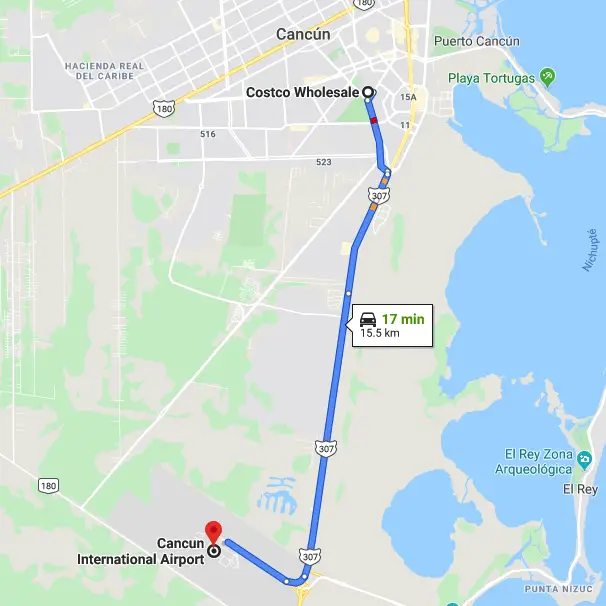 Alternatives to Costco
If you're a die-hard Costco person you likely don't care too much to shop at other bulk buying stores. But when you're visiting a foreign area on vacation sometimes it is really hard to get around.
For example, my wife and I always fly into Cancún, but we'll normally stay in Play Del Carmen at El Dorado Maroma. So for us, it makes sense to look for alternatives to Costco simply because it can take an hour to get there from our favorite resort.
A viable alternative is Sam's Club in Playa Del Carmen. If you're staying away from the Cancún proper area then Sam's Club may be the best bet for you. Here is a little map of the Playa area and Sam's Club.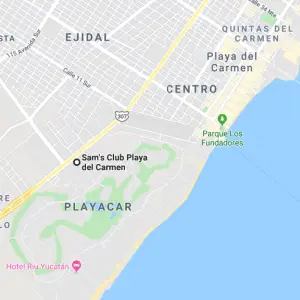 Ready to Go to Cancún?
If you're planning an upcoming trip to Cancún and need help you should reach out to us. We've been several times in the last year and we'd love to help you plan.
Get Help With Planning Your Next Vacation