How to Avoid Spring Breakers in Cancún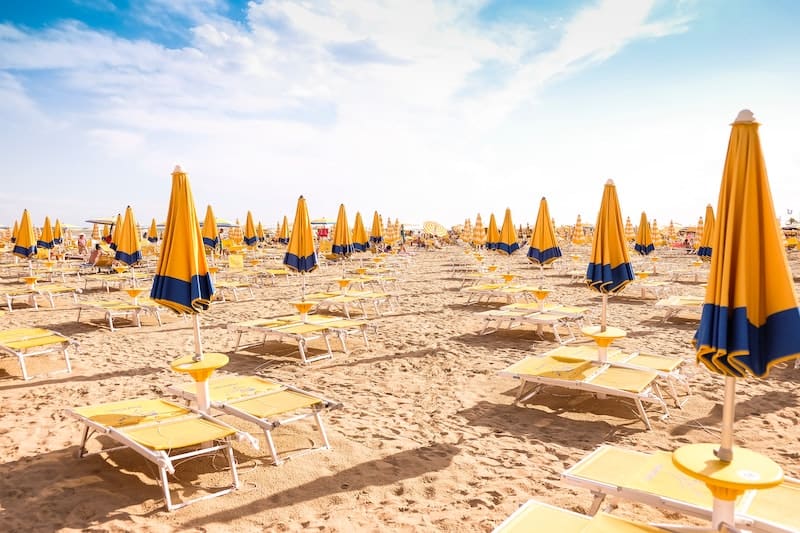 Cancún: the ultimate destination island, especially during the spring. College students all around the world, especially in the United States, choose Cancún for their wild spring break every year, earning the reputation for drunken fun, but a total nuisance for those who have graduated from college. 

If the only time to escape is in March or April, how do you avoid those spring breakers in Cancún? The easiest way to avoid spring breakers in Cancún is to check out the areas of Cancún that spring breakers are least likely to go to. The Hotel Zone in Cancún is the spring breaker mecca, and where the majority of cheap hotels, bars, and nightclubs are located. 

Going to resorts in Cancún or exploring the cities outside of Cancún are highly recommended for a Cancún vacation without the drunk college students. The article below is a guide to the perfect getaway to Cancún but catered to those who are done with the spring break party lifestyle. Knowing where the spring breakers go in Cancún will help you plan your vacation accordingly. Also, the time of year you head to Cancún affects your chances of running into spring breakers and enjoying your paradise.
Where Do Spring Breakers Stay in Cancún?
Not every hotel allows the usual spring break shenanigans. If they get too loud and rowdy at their resort, some hotels will kick out those spring breakers. However, Cancún has resorts especially catered to the college kids ready to get wild on their spring break. Generally speaking, they are located in The Hotel Zone. In this instance, here are the resorts to dodge if you don't fall into the spring breaker category (source of hotels: playadelcarmen.com):

The Grand Oasis Cancún has the reputation of hosting MTV Spring Break and boasts the largest pool in Cancún. Along with 14 bars and a non-stop presentation of concerts, DJ's and other live music, this is not exactly the resort for families or older adults. 
Another hotel that doesn't promote relaxation during vacation is the Hard Rock Hotel Cancún. Best described as the Las Vegas resort of Cancún, the main attraction is 24-hour selling of booze and food in an all-inclusive package and celebrities performing nearby the infinity pool. At least there's a spa offered.
If you're tempting fate by bringing your kids to another popular spring breaker destination, the Crown Paradise Club Cancún does cater to everyone. It's reportedly one of the most inexpensive resorts and offers the most all-inclusive deals. While there are pools and water parks for kids, the hotel consists mostly of adult-only swimming pools, bars, nightclubs, and everything in between that screams "SPRING BREAK!!!"
The Beach Palace boasts its spring break reputation for offering both day and night activities and entertainment. Three pools, three swim-up bars, non-stop alcohol — perfect for the spring break crowd, not so much for the family or the more relaxed vacationer.
Lastly, the Desire Resort and Spa is the place to avoid during the spring breaker season for one reason: tenants don't have to wear clothes. Unsurprisingly, many college students that stay in this resort go commando. The resort also offers pole dancing, evocative entertainment, and many other things inappropriate to type. It's not in Cancún, but rather Puerto Morelos, but evade it anyway unless you are there for spring break. 
In short, avoid the Hotel Zone, and try not to go into any nightclubs or bars in that area.
How to Plan a Cancún Vacation to Bypass the Spring Breakers
Have no fear, Cancún is much more than wild parties and drunken college kids! The island and the surrounding areas are full of ancient history, family-friendly activities, water sports, and much more in between. Here are some helpful tips to perfect the Cancún vacation that is more for the relaxed adult or the family:
Pick the Right Time to Go, If You Can
Unsurprisingly, spring break falls in the early springtime for most colleges. The worst month to go to Cancún is in March because the majority of colleges have their spring break during that time. While many of those weeks in March will have Cancún swarmed by college students, mid-March is when most colleges have their spring break (source: STA Travel).

If you're looking to avoid busy times to travel to Cancún altogether, keep in mind when Easter falls. In 2020, the year this article is being written, Easter falls on April 12. According to Trip Savvy, "Easter is also a very busy time for travel in Mexico: Mexican students get the two weeks around Easter off from school, and Mexican families love to head to the beach during this time." Some spring breakers will still be around during this time, so proceed with caution. 
As for the best time to go to Cancún overall, tourists recommend between December and April. During the summer, Cancún becomes too hot and humid to the majority of what the sanctuary has to offer. Some tourists coming from cold-weather places fly to Cancún to circumvent the frigid weather. Check out our blog on the weather in Cancún for more specific data, and this blog on the best month to travel to vacation in the Cancún

While flights and hotels will be more expensive during the wintertime, the weather is unbeatable in Cancún during this season. Going before spring break but still in peak season does pay off crowds aren't your thing.  
Visit Cities Surrounding Cancún
Cancún has so much more to offer outside of The Hotel Zone. The great thing about this retreat resort is that there are plenty of cities and towns outside of Cancún that make for great day trips.

One of the best cities outside of Cancún is Isla Mujeres, the Island of Women, an island 8 miles from Cancún and a popular area perfect for day trips. You can reach Isla Mujeres from Cancún in about 20 minutes via ferry boat and features some of the most gorgeous beaches Mexico has to offer.

Visiting the island itself makes for an adventure, since many people, especially spring breakers, don't know about it. Many tourists get around Isla Mujeres via a golf cart, which drives you around all the corners of the island, spotting many local businesses, colorful murals, and beautiful beaches with crystal blue water.

El Gaffaron Aquatic Park is a beloved part of Isla Mujeres that is perfect for more adventurous activities. Tourists can go snorkeling and swim in the 35-meter long pool while being treated to amazing views of the coast of Cancún in birds-eye view. Discounts are offered with the Go Cancún Card, with VIP trips for swimming with the dolphins in El Gaffaron, an ideal activity for families. 

Speaking of snorkeling, Isla Mujeres has the Cancún Underwater Art Museum, a sight that must be seen and especially unique to Cancún. According to Visit Mexico, "It consists of pieces of a special marine concrete which facilitates the creation of corals on their surface. They are placed on the seabed and have become artificial reefs and a refuge for marine life."

The museum has over 500 sculptures permanently submerged in the water, spanning over 1400 square feet. Many tourists access this museum on a snorkeling excursion, but for those who don't want to get wet, there is a glass-bottomed boat that tourists can ride and admire the art.

Isla Mujeres also has a turtle farm called Tortugranja. Tourists can hang out with the native turtles of Cancún, feed, and interact with them under guidance, all for $3. 

For those looking to enjoy a little bit of fun while avoiding the large spring breaker crowd, tourists can sign up for a sailing expedition to Isla Mujeres from Cancún, sold from Viator for as low as $69.99. The trip includes an all-inclusive 4.5-hour exploration of Isla Mujeres with snorkeling and sightseeing. The boat also comes with an open bar for adults.

Many tourists go paddleboarding from Cancún to Isla Mujeres. SUP Paddleboarding is perfect for families and other vacationers because of the inexpensive cost and ease. It also makes a perfect morning activity if you want to enjoy some time out on the water.

If you're looking for a Cancún feeling without being in the middle of the spring breaker chaos, check out Playa del Carmen. Many areas of the town have nightclubs and bars that cater to college students on spring break, but it's more laid-back in the environment. 

Playa del Carmen is about 44 miles from Cancún, and while it's a tourist-friendly destination, the town holds plenty of pieces of Mexican culture that is suitable for the more mature vacationer. The famous Fifth Avenue in Playa del Carmen has multiple street vendors, restaurants, and cafes that are filled with locals and tourists. 

There are plenty of cultural activities to do while in Playa del Carmen that you won't catch a typical spring breaker doing. For example, painting and sculptural exhibitions display local Mexican art for the public to observe and enjoy, while tourists can enroll in painting, music, dance, theatre, or literature class and learn from the locals (source: Visit Mexico). 

Playa del Carmen offers some activities that kids will enjoy. For one instance, the Portal Maya is a sculpture that teaches the Mayan tradition of the beginning of a new light cycle for roughly 5,000 years. There is the 3D Museum also located in Playa del Carmen that children and their families can enjoy and interact with illusion, geometry, and perspective, along with drawing and painting techniques in 3D.

The nightlife at Playa del Carmen is a little more refined from the club music and DJ's you'll find in the Hotel Zone in Cancún. Plenty of jazz acts perform on the streets of downtown Playa del Carmen, but there are some electronic musical acts for those who like that kind of music. 

Xenses is a kid-friendly water park that is more than water slides. The park is designed as a sensory experience featuring a Xenasatorium, teaching about different ecosystems. Families can walk through caverns, ride in toboggans, and do other activities that'll be sure to blow minds. Because it's catered to children, many spring breakers will not do this.

One of the more sophisticated ways to enjoy a fun night in Mexico is Xoximilco, a Mexican party that brings the nightlife spirit of Cancún to a trajinera, or a colorful traditional raft. The trajinera will take you on a guided tour of Playa del Carmen with games while traditional mariachi music plays in the background. 

Xoximilco sets itself apart from the nightclub scene of downtown Cancún with its offerings of quality Mexican cuisine on the raft. The excursion offers a three-course meal that varies day by day, while the open bar holds the best tequila, beer, and flavored water. It's a great nightlife activity that is geared towards a more mature audience. 

For the final appropriate family activity at Playa del Carmen, Cirque du Soleil has set up their own show there called Joya. The show is performed on the Riviera Maya and details the history of Joya, along with the history of pre-Colombian Mexico. The stunning light show will amaze any kind of tourist that is interested in Cirque du Soleil. 
See the Mayan Ruins
The other popular resort town outside of Cancún, many tourists go for day trips, is Tulum. The ancient Mayan ruin is located on the coast of the Yucatan Peninsula, full of clear, blue water and white-sanded beaches and is one of the last Mayan cities to exist and one of the most well-preserved cities from the Mayan civilization. 

Tulum is one of many World Heritage Sites by UNESCO because of its importance of maintaining Mayan ruins, which makes a perfect destination for history buffs or travelers interested in the history of Mexico. Tulum has a few must-do activities that are perfect for the calmer tourist.

The main attraction of Tulum is the Archaeological Zone. Tulum is roughly 1,500 years old and was one of the last cities inhabited by Mayans before the Spaniards arrived. Now it's a conserved and protected national park with a castle tourists can climb and enjoy a panoramic view of the old port town (source: Visit Mexico).  

The Temple of Los Frescos has interior walls covered in blue and gray tones, along with stunning paintings that many tourists consider breathtaking. There are also plenty of restaurants right near the archaeological site that specialize in local seafood dishes.

The Aktun Chen Natural Park is a conservation park full of outdoor activities perfect for families and other tourists. Some of the features include a guided tour of the cave with natural leaves and other ecology you'll see. The guide themselves talk about the cave and how everything was formed from the earth at that park. 

Tourists can opt to go ziplining at Aktun Chen, and there are numerous trails to go hiking on as you immerse yourself in the different flowers, birds, and animals that inhabit the park. Also offered at the park is an underground adventure full of being underwater down the river stream. Travelers get to swim in the river and stop to check out the area while looking back at the cave for a breathtaking view. 

To really see the beauty the Riviera Maya has to offer, tourists must check out the Gran Cenote, perfect for nature lovers and enthusiasts of snorkeling, swimming, and cave-diving. According to Viator, "The ecosystem within the freshwater cavern is home to an array of plant and animal species…geological formations …lush foliage, vines, and colorful flowers…and the crystal-clear water makes it easy to spot turtles and schools of fish."

The aquatic animals found in the Gran Cenote can be discovered at the deepest point of the water, which is 30 meters. There's a reason it's one of the best attractions in Tulum, and it's perfect for families and adventurous tourists.

Tulum offers endless possibilities for snorkeling and other activities in nature. For the last recommendation, Paraiso Beach is the little slice of heaven hidden between Mayan ruins and is considered one of the more peaceful beaches in the Cancún area. Tourists can snorkel beside the coral reef to get another taste of aquatic life and go canyon diving in a 1-hour tour about the recently discovered canyons and more about archaeology underwater. 

Chichen Itza is another Mayan city many tourists go visit, as it is the easiest area to get to from the Hotel Zone in Cancún. It's also a full-proof way to dodge the spring breakers. Many guided tours and all-day trips all the local guides offer a more in-depth history of the Mayan people and their civilization before the Spanish conquered Mexico. There's a lot more open space to explore freely and for children to run around and play. 

The 740-acre Mayan ruin site has a 1,000-year-old history and is the 2nd most visited archaeological site in Mexico. The elusive El Castillo Pyramid that defines Chichen Itza is considered a new 7th Wonder of the World. One bright side to visiting this pyramid during spring breaker season in March is that the annual spring equinox occurs, providing gorgeous sunsets that light up the pyramid (source: Expert Vagabond). 

The travel blogger also goes on to explain about The Temple of the Warriors, known back then as the Hall of a Thousand Columns. The majority of the structure is long gone after the Spaniards colonized Mexico, but travel experts speculate this was the big market center of Chichen Itza back in the day. 

Children can roam around in the open space of the Maya Ball Court, the largest in the world. As long as the children don't know the gruesome history behind the world's first organized sports game, it's a great area to play around. 
Do Activities in Cancún — Other Than Partying at Nightclubs
One safe thing to say about Cancún: there are no shortages of beaches. While many beaches in the heart of Cancún are encompassed by hotels and spring breaker resorts in the Hotel Zone, there is one special one many travelers rave about located in the Hotel Zone — but no hotels.

Playa Delfines is a perfect beach those looking to duck the spring breakers in Cancún. Because of the lack of establishments that would hold a lot of people (hotels and restaurants) surrounding the area, not too many people know this beach exists. For the seasoned traveler, this is a hidden gem of the Hotel Zone. 

Food options here at this beach are provided by local vendors, serving the most authentic of Mexican cuisine. Tourists here can also rent out chairs and umbrellas already at the beach, and children can play on the playgrounds nearby and the beach, if they so choose to. 

Playa Delfines, also known as Dolphin Beach, has the quintessential lookout views of the ocean while solidifying itself as one of the most relaxing and family-friendly beaches in the heart of Cancún. The Broke Backpacker, a travel blog, recommends going to Playa Delfines in the morning or just before sunset to catch that perfect view of paradise — the famous Cancún sign is right near this beach, making for a great photo op.

Another great Cancún beach is Playa Maroma. This beach is a lesser-known spot on the Riviera Maya that is only accessible by a reservation at the nearby resorts such as the Maroma Resort and Spa and other surrounding ones. Another way to access the beach is to order dinner from the beachfront restaurant Pavo Real. Those who have visited Maroma Beach consider the experience absolutely worth it. 

Maroma Beach is a spot no basic guide to Cancún will mention, so there will be almost no chance spring breakers will come here. The resorts mentioned prior that surround Maroma Beach are catered to the more relaxed traveler. The water is a gorgeous aquamarine color, and the beaches are nearly snow white. Here is another blog we wrote about Maroma Beach.

The ecological life at Maroma Beach is nothing to miss also. The Broke Backpacker notes that 500 acres of beach and rainforest are protected and conserved, while also making it safe and accessible for outdoorsy tourists to explore the area. Snorkeling is another preferred activity here at the beach, especially from Punta Maroma, the most southern part of Maroma Beach. 

Cenotes are incredibly popular in Cancún and are a fascinating site of nature — natural pools that are formed in limestone caves, and they are unique to Cancún and the rest of the Yucatan Peninsula. There are thousands of cenotes to choose from, especially in Chichen Itza and Tulum, but tourists recommend going along the Cenote Route or the Ruta de Cenotes, a 30-minute drive from the Hotel Zone and are perfect for daytime activity. 

Cancún itself has its own fair share of Mayan ruins that tourists can go explore. After doing a day on the beach, many tourists visit the Mayan ruins located all over Cancún instead of hanging out and partying at the resort. Visit the El Rey Ruins to get a sense of Cancún history. El Rey gets its claim in Mayan history by being a part of an important ancient Mayan trade route with fishermen and salt traders.

Tourists can check out the botanical garden located at the center of the ruins while discovering more about the history of the former city. Iguanas surround the area, and there's plenty of open space to roam around, making it friendly to children. The murals at the ruins make El Rey absolutely scenic, and a must-see during your Cancún vacation. 

Mexican travel blog Loco Gringo notes that El Rey is small and intimate enough to only have a few visitors at a time, not the best for attracting those big spring breaker crowds. They also note that the ease of getting there was a massive highlight and is an immersive site for learning about Mayan history.  

Nearby the El Rey Ruins is the Maya Cancún Museum, and the likelihood of a spring breaker at a historical museum is quite low. For admission, it's $4 USD, including the San Miguelito archaeological site, and opened to the public in 2012. Cancún's original anthropology museum shut down in 2004 due to structural damage from hurricanes. The new museum features hurricane-resistant reinforced glass (source: Lonely Planet). 

The first floor of the Maya Cancún Museum features the 85,000-acre San Miguelito archaeological zone, modern columns and windows, and leafy vegetation at the entrance. All the exhibitions are on the second floor, with two rooms, one for the history of archaeology in Quintara Roo, and the other for Mayan history and the Yucatan Peninsula. 
Conclusion
With all being said, there are plenty of ways to evade the spring breaker crowd when planning a fantastic vacation to Cancún. After all, Cancún is considered one of the top destinations people must go to!

While the peak time to go, unfortunately, is around the time of spring break at all universities, travelers can withdraw from crowds either by going during the wintertime or just after spring break. If that's impossible, there are areas to bypass if spring breaker crowds are a major concern.

The Hotel Zone in Cancún hosts all the resorts where spring breakers live for the week. There are multiple hotels in and nearby Cancún that are calmer and appeal to families and more mature tourists. Activities such as visiting Mayan ruins, museums, and day-trip cities like Isla Mujeres and Playa del Carmen will make the Cancún vacation just as enjoyable, without the spring break party atmosphere.

Get Help With Planning Your Next Vacation