Cancún: Should You Go all-inclusive? The Pros And Cons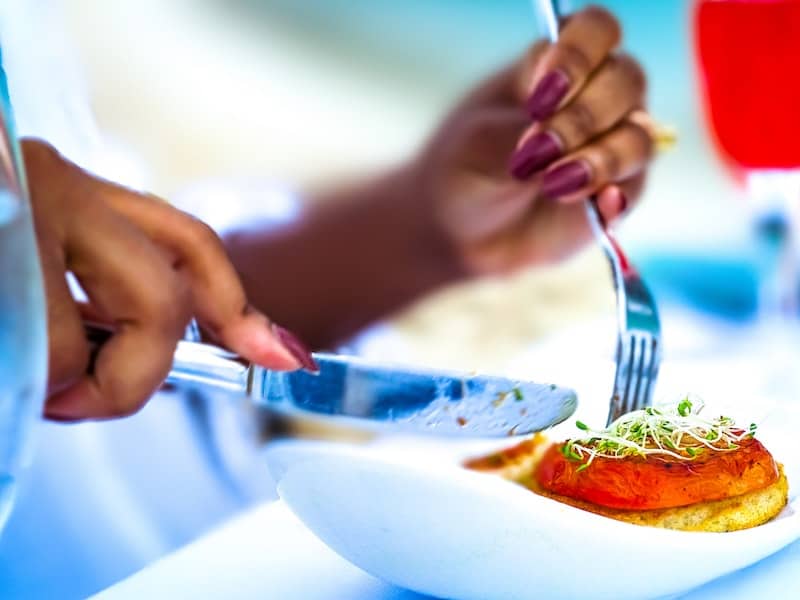 All-inclusive hotel packages have become more common in Cancún and other tourist destinations around the world today. But many keep debating whether all-inclusive hotel plans are worth it.

So, should you go all-inclusive? Whether you should go all-inclusive or not depends on your situation and holiday preferences. However, weighing the pros and cons will help you make the most fitting decision.

Choosing to go all-inclusive isn't a decision to make on a whim. So in this guide, we'll help you choose by giving you the advantages and disadvantages of all-inclusive resorts and showing you the common things that are included in all-inclusive packages, among other relevant details.
The Pros Of Going All-Inclusive In Cancún
Some adventure travelers will tell you that you aren't a real traveler if you go all-inclusive. It might be because you won't get to mingle with the local folks, or you won't go deep sightseeing, or maybe they stick to the stereotypes regarding all-inclusives. 

However, going all-inclusive might be genuinely the best way you can enjoy your Cancún vacation. So before giving up the idea, consider the following pros:
All-inclusive Packages Are Cheap
Since they involve mass production of everything from food and drinks to tours, they end up being cheaper than the other packages. 

Think about it, how much would it take you to always take a taxi so you can get breakfast, lunch, and supper from the restaurants in Cancún. Quite a lot, right? If you compare it to the wide range of food you can get in the all-inclusive buffet, you discover that you might end up eating at half the price.

The same applies to everything else provided. Tour operators get to deal with the many people at once; hence you not only share the experience with other travelers but also pay a fraction of the price it's worth.
They Help You Stick To The Budget
If you're a frugal traveler or you simply want to avoid overspending, an all-inclusive plan will help you do that easily. Once the main parts of Cancún travel have been paid for, all that is left is a little tipping here and there, side tripping and souvenirs — you shouldn't go crazy on these though.

Moreover, if you're on a budget and wish to travel with your family, you'll rest easy knowing that every one of their essentials is catered for. And you can limit the luxuries you're willing to spend in advance so that you make an experience-packed trip without breaking the bank.
No Overwhelming Planning
Planning is one of the craziest parts of traveling — especially if it's your first time to go to Cancún. This pristine destination holds so much to see that when and how long to stay in a particular place can confuse you.

However, since the event planners for the all-inclusive packages know the adventure hotspots in Cancún, they can do all the planning for you while you go do what matters most: relax and enjoy. 
You Can Enjoy A Myriad Of Activities For Free
See, all-inclusive packages don't just have the uptight meals-tour-accommodation plans that people think they do, no. You can indulge in other exclusive activities that someone outside the all-inclusive has to pay a fortune for.

For instance, you can go golfing, trying archery, and even scuba diving. In the best Cancún all-inclusive resorts, you'll get to try many things you didn't imagine you would. In a nutshell, the all-inclusive packages are filled with numerous activities; you won't get bored for a minute. 
You Meet And Share Experiences With All Kinds Of Fascinating Strangers
Traveling is also about meeting people who you can share thrilling experiences with. And since Cancún attracts many tourists around the globe, the all-inclusive packages provide a platform for international relations.

You'll get to have fun and maybe make new friends in such activities. Who knows, you might strike a business deal or meet your future significant other.
Helps You Fully Unwind 
When almost everything is catered for, you only have to relax and feel the escape. In truth, most people get lazy when traveling — and they should be. Since you're far from the rat race of handling your businesses and keeping up with bosses, it's fair enough to actually enjoy yourself when there's an opportunity to do so.

Some people prefer staying in their rooms or on the poolside all day while others go for massages and other self-care activities. My point here is, all-inclusive packages will give you the freedom to enjoy "your thing" by planning it all for you.
Take a look at all of the room options you can choose from at Generations Riviera Maya Resort. We love this one because we can take our whole family and even bring along the G-Rents (grandparents) and put them in an adjoining room.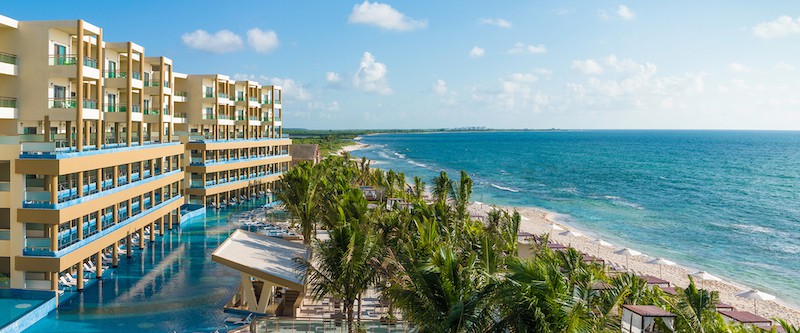 The Cons Of Going All-inclusive
Like I said earlier, all-inclusive plans aren't for everyone. And the following cons are some of the reasons why: All-inclusive Doesn't Mean Everything-inclusive.
Unfortunately, that's true. You might have to incur extra expenses to get some things you may need, like medicine and even the internet.

Moreover, when they say that they'll cater for the food and drinks, it doesn't mean they'll make you special food when you ask for it. In fact, most of these packages don't include local food in their buffets. Also, you may be the type to enjoy particular brands of drinks, and if they don't offer it, you won't get it.
You Won't Interact With The Cancún Locals
If you are grounded in the resort you're staying in, you might end up spending no time interacting with locals. Therefore, you'll miss out on certain information and benefits of such interactions.
You Might Miss Out On Promoting The Local Economy
If you stay within the resort, you might end up not buying food and souvenirs, among other things from the locals. And if the hotel you're staying at is a branch of some international hotels, your money wouldn't significantly touch the lives of the locals. That's only a concern if you love promoting the economy of every tourist destination you visit.
It Restricts You From Sidetripping
The hotel won't restrict you, of course, but you would limit yourself from spending a ton of money on such a package and spending more to go off-resort. This will always leave you guilty when you wish to get away from the facilities you paid your cash for.
You'll Be Stuck With Their Menu
Again, it won't make sense to eat out while you've paid for plenty of food already. Therefore, even if you think their food isn't tasty, you'll be stuck with it during your whole stay there. 
We have this in the Con section, but lemme tell you… the food at this Adult Only Resort is all you'll need when you travel to the Cancún area.
How To Know If Cancún All-inclusive Is Right For You
The pros and cons of Cancún all-inclusive are sometimes not enough to help you make a decision. But the following are steps that will.
Know What's Included In The All-inclusive Package
This is the first step to take if you've been toying with the idea. In contrast to what people think, all-inclusive packages for different resorts are never the same — even if they are located near each other.

Check their food to see if they provide buffet meals only. If you get bored with the buffet meals, check out resorts that offer different foods in different restaurants. Also, know in advance if they provide international drinks for free — thoroughly assess your options.

Another important meal thing to check out is whether you can access food 24/7. Some restaurants close and have fixed meal timelines while others provide snacks that stretch from one meal to the next. 

Although the resorts provide detailed descriptions of their offers, you need to ask questions if uncertain. Email or call until you're satisfied with their services before making the payment. 
Check If The Extra Activities Included
Staying in your room or lounging in the pool area can get boring, really fast. If you have any extra activities you may like to indulge in, ask if they're included. Kayaking, paddleboarding, and canoeing are normally included. If interested in other activities, ask for them.
Assess Their Location
Although most Cancún all-inclusive resorts are located near something fun, others are quite isolated from the locals. Therefore, if you want to explore around, it will be quite expensive. Check the location of the all-inclusive resort you've been yearning for and know the fun things you can do around there first.
Compare The Costs
Whether you're traveling on your own or with your family, you can calculate the costs of self-catering and all-inclusive packages to understand the best option where cost is concerned. You can use a Cancún taxi calculator and also check the common Cancún trip costs for a clear picture of what to expect. 
What Is Included In Cancún All-Inclusive?
Although the packages vary in what they provide, most offer accommodation, food, and drinks plus access to the on-site amenities like swimming pools, beaches, game rooms, and fitness centers.

You can find a wide range of packages with some serving alcoholic drinks and others excluding them. Those that serve alcoholic beverages include local drinks and some other common brands, but if you want anything off their menu, they might charge you a premium price. Other resorts include VIP packages that include exclusive brands at an affordable price.
Some resorts in Cancún include WiFi for free, while others don't. However, room and poolside service are typically included. Also, things to help you enjoy the amenities such as kayaking and snorkeling equipment are usually provided.
Now that you have an idea of what to expect in Cancún all-inclusive resorts, why don't we look into individual resorts that are the best in the area?
The Best All-inclusive Resorts In Cancún 
If you've been wondering how you can get an all-inclusive resort with the best services, look no further than the following list.
1. The Panama Jacks 
Right in the heart of the Cancún hotel area, is The Panama Jacks, an all-inclusive and family-friendly resort. It has expansive pools for kids to lounge and play in and other numerous on-site activities to indulge in.

Meals and snacks are provided, and you can choose to eat at any of the available five restaurants. If you'd like to end your day with some drinks, you can visit any of their two bars where a wide range of drinks are offered.

If you are into a party-like atmosphere full of smiling twenty-somethings, families, and seniors who are "young at heart," the Panama Jacks is the place to be. As you explore the grounds, you'll probably spot a wedding around their famous chapel. 
2. Hyatt Ziva
Boasting being surrounded on three sides by the Caribbean waters, Hyatt Ziva might exceed your all-inclusive package expectations. When they say all-inclusive, they truly mean it since they include exclusive services as well.

The Hyatt Ziva is great for families but also provides architectural advantages that promote adult escapes. You can take your kids to the KidZ club or for other activities like snorkeling and water sports while you enjoy private piers and the beers at the minibar.
With the 10 dining venues and 7 bars & lounges providing access to some top-shelf premium drinks, you might be tempted to overindulge. You can stay in your room enjoying the quiet, free wifi, and room service or you can get out there to take advantage of the fitness center, water activities, listen to the live music in the amphitheater — you choose your fun.
3. Moon Palace
This family-friendly all-inclusive resort is anything parents could wish for. It's mostly built for toddlers and teens with spaces for a quiet atmosphere, high-end activities, and a middle ground of both.

The Moon Palace is divided into three sections, the Grand, Nizuic, and Sunrise. Each section has a specific atmosphere to it, with the Grand being the most exclusive of all. Although normal guests have to buy a grand pass, all-inclusive guests get a free pass from 7 a.m to 11 p.m.

Your kids can enjoy the playrooms if they are toddlers, and the others can mingle while playing water sports or video games, among other activities. Moon palace food and drinks come in many cultural varieties, so there'll be something for everyone.
4. Beach Palace
With the expansive beach to explore, the Beach Palace resort will entice you and your family to visit again. With playrooms and interactive technology games, kids can stay occupied while adults stay in the rooms indulging in the fully stocked minibar and lounging by the pool, or they can go out golfing.

This place features richly furnished rooms with lots of space and windows positioned strategically to give you breathtaking views of the beach and ocean horizons. With the availability of top-shelf drinks 24/7, having fun is inevitable for all adults.

No holiday destination is fun without good food, but the Beach Palace never disappoints. With skilled chefs to work on diverse meals, you can choose to eat different meals every day without ruining your finances.
5. Flamingo Cancún
If you and your family simply need a decent place to stay with plenty of dining options, the Flamingo Cancún resort might be the best for you. They include a kids club and plenty of activities that children and adults can indulge in.

The Flamingo Cancún resort is quite the minimalist type with rooms not so spacious but with clean and artistic setups. There's plenty of public spaces to hang out in the lobby, two restaurants, a bar, two pools, and a beautiful expansive beach.

The food in Flamingo Cancún isn't that good since it is repetitive. They offer a breakfast buffet, lunch buffet, and dinner buffet, but you can go with a la carte menu during dinners. However, you have to pre-order early, or else you'll get disappointed.
6. Iberostar Selection Cancún
The Iberostar Selection is one of the international hotels that are known for their exquisite services. While it doesn't carry a party aura like most other family-friendly Cancún hotels, they offer thrilling on-site experiences for all ages.

The kids can get lost in the kid's and teen's clubs, game rooms, and pools while the adults can go golfing, enjoy spa treatments or simply lounge in the spacious, modern rooms with great views of the sea.

From Iberostar Selection, you can walk for around 10 minutes to the Mayan ruins. Therefore, you won't miss out on the side tripping, but you also won't spend extra. As for the food and drinks, expect fine dining since they have to keep up with executives who are constantly booking their conference services.
7. Le Blanc
The Le Blanc is one of the top ten all-inclusive adults-only resorts in Cancún. It's also the priciest and rightly so. The hotel has all the upscale services and amenities you dream of when you wish for time off.

From the butlers who will unpack your luggage to waiters who stick around to hear your next call, you can rest easy knowing everything is well catered for. As you explore the grounds, you can't help but appreciate the chic styling and luxury extras you can use.

Le Blanc has lovely swimming pools and a beach stretching at the end, so they'll be plenty of water fun to do. As for food, you'll get to enjoy the expertly set buffet with a la carte menus during dinners with no preordering needed. The Le Blanc will pamper you from the moment you arrive until the day you step out of its grounds grudgingly.
8. Sun Palace 
Another one of the upscale adults-only all-inclusive hotels, Sun Palace, is away from the madding crowd on the southern end of the hotel area. While it doesn't have a party scene, it contains a harmonious yet laid back crowd cheering on the romance in the air.

The spacious rooms with whirlpool tubs and private balconies also host free 24-hour room service where you can indulge in countless free drinks for days on end. When you leave your rooms, you can lounge in the infinity swimming pools with swim-up bars or go for beach volleyball if you don't fancy gyms. 

After some self-care time in the spa rooms, you can go back to dining or drinking, where you'll receive an overwhelming list of food and drink options to choose from. You can switch the international food you wish to take every day as well as the cultured restaurant you want to dine in — plenty of options.
9. Secret The Vine
Also known as Unlimited-Luxury, the Secret The Vine all-inclusive package is worth every dime. The resort itself is dressed in luxury from the polished marble floors and contemporary furniture to the modern architecture of the grounds.

You won't run out of activities in Secrets The Vine. If you're not sparking the romance in the room and private balcony, you are exploring the pristine beach or lounging in the pools. You can also go golfing, explore the fitness center, do some wine tasting (they have varieties hence the vine in their name), or help turtles get back to the sea as part of the wildlife protection cause, Turtle Release Program.

Coupled with top-shelf drinks, is dining at its finest. Like the Sun Palace, you can get a taste of different foods every day. You can do the Market Buffet, which serves Mexican cuisine or Barefoot Grill, which usually serves sandwiches under a Palapa, or you can enjoy seafood while taking in views at the Sea Salt Grill.
10. Beloved Playa Mujeres
If you want a secluded spot for your couples' trip to Cancún, the Beloved Playa Mujeres might interest you. It's located away from the madding crowd in an upscale resort area where public transport isn't used.

The service is luxurious from a pampered reception and pillow menus to cool towels for your eyes. The rooms are painted all white and can either have a view of the ocean or the luxe pools below. You have a myriad of activities to do here, but most of the people who come here settle for quiet moments in the four plush pools.

Food and drink options are limitless in this dining haven. You can go for three meals in the indoor Le Bisou, a French restaurant that includes food with American and Caribbean flair, another indoor Lupita Steak House, an outdoor La Isla Grill Trattoria on the beach serving Italian plus Mexican cuisine and an open-air El Mar serving pizzas under a palapa.
Cancún all-inclusive Resorts Tips For A Convenient Trip
Now before you go picking the all-inclusive resort you wish to go to, here are some tips that will help you achieve a more enjoyable experience.
Be Friendly
Too many people ignore this and end up having poor service or a "common" experience. If you know a few words of Spanish, try speaking to the waiters, bartenders, or anyone who serves you. Even if you don't know any Spanish, you can learn a word or two to initiate a friendly conversation.

Being friendly to the people serving you makes them feel appreciated, and therefore, your chances of receiving better treatment naturally go high. Even better, if you need recommendations of places to go among other things, they can do it wholeheartedly and help you make the best decisions.
You Don't Have To Overuse The Free Stuff
I get it; you want to "make good use of your money" by using up every opportunity they offer. But you don't have to. If you do the math of the normal services you can use on-site without wastage, you'll discover that it may even go beyond the fees you're paying for the all-inclusive,

Therefore, you don't have to anxiously jump on every activity offered. You don't have to overeat yourself to sickness or drink until it isn't fun anymore. Do every activity responsibly.
Ask If You Need Help
Don't silently struggle with an issue. Ask the attendants, and they might give you a solution you never anticipated. It doesn't matter whether it's related to their services or not. You are a stranger to Cancún, and they are the only nearest people to show you around.
Carry The Not-included Basic Stuff
If you might need something, carry it — or you'll pay highly for it. I can't stress this enough. Carry your sunscreen, sunglasses, swimwear, and medicine, among other essentials. Swimwear that costs only $10 can be priced at $30 near the resort you're staying. Therefore don't attract extra expenses and carry what you'll need.
Don't Lose Your Wristband
This may not be applicable to some resorts, but if you're given a wristband at the all-inclusive resort you're staying, don't lose it. It's the access you need for everything you've paid for, and if you lose it, you pay quite a steep fine. 
Secure Your Valuables
If you have things you can't afford to lose, secure them in any way you can. Many people, such as housekeeping and room service, will be entering your room, and they cannot be 100 percent trusted. You can ask at the reception the security measures they have put up so you can determine where and how you can secure your valuables.
Bring Decent Outfits
If you're thinking of wearing your swimsuits to every corner of the resort, think again. You might find dress code rules, so it's nice to carry an outfit or two that's decent enough for dinner. Even if there are nop dress code rules, avoid spoiling others' fun by wearing obnoxiously.
The More You Pay, The Better The Package
Yeah, when it comes to all-inclusive resorts in Cancún, you get what you pay for. Cheap packages commonly result in bland food, poor service, and watered-down drinks. Higher-end packages, on the other hand, can result in you having a memorable experience. Therefore, if you can afford a couple more dollars to get a better package, I say go for it.
Final Thoughts
While Cancún all-inclusive resorts aren't for every time and everyone, they can be amazing for the right person or group. Their affordability, wide range of activities, and dining experiences are irresistible and tough to ignore. But if still undecided, why not try them once in your lifetime and see what happens. After all, traveling is also about trying what you've never done before!
Get Help With Planning Your Next Vacation